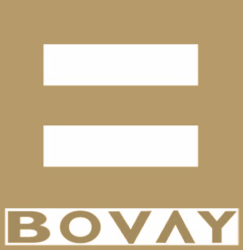 Houston, Texas (PRWEB) September 17, 2012
Fellow Engineers, Architects, Designers, Contractors, Facility Managers, Construction Management Administrators and Business owner's are cordially invited to attend Bovay Engineers and One Stop Green's Third Quarter Lunch and Learn on the topic of Sustainability and Value Design Engineering for Municipalities and Commercial Buildings.
The Lunch and Learn will concentrate on Upcoming Projects & City of Houston Requirements for LEED buildings, new products commercial buildings can't afford to be without, how to get the most return on investment out of your schematics, how to earn more LEED points and produce significant long term savings for your projects, and finally sustainable designs that municipalities find most beneficial.
Speakers include Richard Vella, City of Houston's Chief of Design & Construction to talk about upcoming projects for the City. Lisa Lin, LEED AP, City of Houston's Sustainability Manager to talk about City of Houston Requirements for LEED Certified Buildings. Calvin Roberts, Director at Centerpoint Energy, to discuss the importance of energy efficiency in commercial buildings, Andrew Fuselier from Gridpoint Energy, to examine how to get the best return on investment by integrating renewables into your schematics, and finally, Don Noot, Director at One Stop Green to demonstrate next generation ActiveLED lighting and other products commercial buildings can't afford to overlook.
A plated lunch will be provided and guests are encouraged to stay afterwards to network and socialize. Space is limited and is first come first serve basis, registration closes on September 17th, 2012. For more information or to RSVP, please contact Liz Newman at lnewman@BovayEngineers.com
Bovay Engineers International has been providing consulting engineering services since 1946. Bovay is a full service, multi-discipline engineering firm offering a wide range of technology specializing in MEP/HVAC Systems. Our services include Mechanical, Electrical, Plumbing, Fire Protection & Life Safety, Security Systems Technology, and Construction and Project Management. Since their inception, Bovay has provided services to private clients, public agencies and to governments all over the world. One Stop Green facilitates environmentally friendly improvements to residential and commercial properties through distribution of green, energy efficient products and services. Their goal is to provide practical, long-term, and economical solutions for existing and non-existing facilities while remaining dedicated to the principles of sustainability.