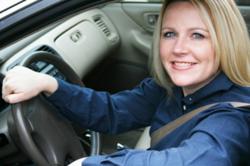 Get an online auto insurance quote. It's fast & it can save you money!
Jacksonville, Florida (PRWEB) September 17, 2012
Drivers need an effective, fast way to compare the cost of car insurance, and for years, online insurance websites offer the best possible method. ValueSorter.com, a new cost comparison car insurance portal, takes the traditional role of an insurance comparison website to the next level, giving drivers accurate insurance quotes without requiring length forms or personal information.
"Our website offers extremely accurate insurance information, and we don't require unnecessary information from our users," said a representative of ValueSorter.com. "We're in a competitive industry, and one of the ways that we can attract customers is to give them an easier way to compare insurance through a simple web portal."
The American auto insurance industry changed significantly in the early 2000s when drivers began looking online for quotes. At the time, insurance agents charged drivers for quotes, but websites offered the same information for free.
-------------------------------------------------------------
Click here for free insurance quotes
-------------------------------------------------------------
However, drivers often had trouble finding a fast, accurate way to get quotes from several auto insurance companies without disclosing personal information. Many drivers received frequent sales calls after filling out basic insurance quote generation forms.
"We don't share customer information. In fact, we don't even collect anything but a zip code when providing initial quotes from major insurance companies," said a representative of ValueSorter.com. "Our customers can get the fast information that they need to make good decisions about their policies, and that's important to us."
Most insurance analysts recommend that drivers check for new insurance options every 6-12 months. By comparing quotes on a semiannual basis, motorists keep their insurance costs from creeping up, a phenomena that costs some drivers hundreds of dollars per year.
"The car insurance market changes quickly and dramatically throughout the year," said the [website] representatives. "Unfortunately, some carriers don't automatically lower their rates for their existing customers after a big overall price drop. As a result, drivers end up paying way too much for their policies. Even a difference of $50 can add up for motorists who pay monthly premiums. Fortunately, drivers now have more options than ever before to keep their rates at an acceptable level."
ValueSorter.com offers quotes for several types of insurance products including homeowner's insurance, car insurance, life insurance and health insurance. Visitors get local, accurate quotes from major carriers by entering their zip codes into a simple online form at http://www.ValueSorter.com/.