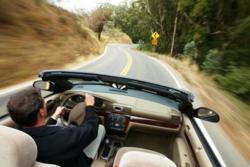 Fill In 1 Quote To Compare 400+ Car Insurance Prices. Get a Quote
Jacksonville, Florida (PRWEB) September 18, 2012
There are many different types of insurance that the average person has to pay for on a regular basis, and a brand new insurance comparison website has just made this much easier and less time consuming than comparison methods of the past. After all, it is recommended that all policyholders get a new quote for their insurance at least once per year as a way of making sure that they are not overpaying for the policy. However, with most people busier than ever these days, it can be difficult to find the time to shop around for insurance. This is especially true for car insurance, which requires a careful policy and quote comparison to ensure the best deal.
http://www.ValueSorter.com - click here - has just recently launched is working to make it easier and faster than ever for policyholders to shop around for insurance from a variety of different companies at once. This saves them the time of having to specifically contact each individual company to receive a quote. Instead, visitors to this website can simply fill out a form with their personal information listed once. From there, the website sends the queries to a number of insurance companies, obtains quotes from each one, and reports back to the website user. This is a great way to obtain a side by side quote comparison and determine which policy is the best choice for one's budget.
When shopping for an auto insurance policy and doing a side by side comparison on this website, there are a number of factors to keep in mind. For starters, it is important to be sure that each policy offered meets the state minimum requires for the policyholder, as these can vary greatly. In addition, it is also a good idea to look out for extras that some companies may include in their policy price, while others may charge extra. Some examples of these extras include free rental cars while one's vehicle is being serviced and free roadside assistance.
In addition, it is always wise for policyholders to take advantage of all discounts that are applicable to them. This can include anything from a safe driver discount to a good student discount. These can save a driver anywhere from 10 to 40 percent on their auto insurance policy. Therefore, these discounts and extras are definitely something to keep an eye out for when comparing insurance quotes online at this new website.
Those who are interested in saving on their auto insurance should visit this new website today and prepare to enter some basic information about themselves. This includes zip code, address, name, and information about the vehicle being insured. From there, quotes can be obtained in a matter of minutes, resulting significant savings.
To learn more or get free insurance quotes go to http://www.ValueSorter.com/