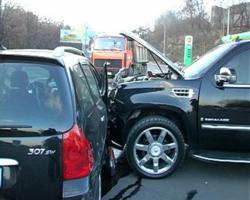 Great cover, Great service, Great price! Get a quote today.
Houston, Texas (PRWEB) September 18, 2012
In today's rough economy, many budget-conscious individuals are taking the time to cut corners and save in any way possible. One service that many people do not realize they are grossly overpaying for, however, is their auto insurance. On average, simply taking the time to comparison shop for car insurance on a yearly basis can save a driver 20 percent on their coverage. However, many people are understandably busy and feel as though they simply do not have the time to hunt down and get into contact with all of the insurance companies in their area in order to receive a quote for their coverage. Luckily, however, a newly launched website offers the tools and resources needed to comparison shop for an auto insurance policy in just a matter of minutes.
With http://www.BetterInsuranceChoice.com - click here to visit -, users can simply log on for free and instantly be connected to a number of popular car insurance companies in their area by entering their zip code. While this website itself does not sell auto insurance, it can match any user with the right company and policy for them based on search criteria that they enter upon visiting the website for the first time. Essentially, a brief informational form is filled out by the user and submitted. From there, the website instantly sends out the information to nearby auto insurance companies and reports back to the user with a quote from each one.
This is a quick way for auto insurance policyholders to make sure that they are not paying too much for their current policy. Through this website, many will find that they could be saving a significant amount of money by making the switch to a new company and consequently will make the switch that same day. In most cases, users can access each insurance company's official website upon receiving a quote to further inquire about their policy offer and make the purchase, if desired.
The main goal of BetterInsuranceChoice.com is to make it easier and less time consuming for people to shop around for their auto insurance and to save a significant amount of money in the process. Long gone are the days of having to contact each company to receive an individual quote, as this website can do the majority of the work for its users. The only responsibility left up to the user is that of comparing the prices and choosing the policy that the best for them.
Overall, shopping for auto insurance is a great way to save up to hundreds of dollars per year. Those who are looking to do this in the quickest and easiest way possible can start by simply typing their zip code in on the website's home page.
To learn more or get a free insurance quote go to - http://www.BetterInsuranceChoice.com/