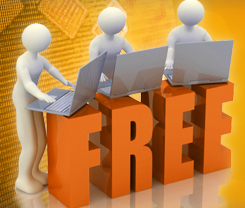 We are pleased to be able to share our expertise through this complimentary energy data.
(PRWEB UK) 18 September 2012
The 'Energy Storage Data of the Month,' is a high quality energy report, that has a retail price of £175 and is available free of charge for just one month.
What is energy storage?
This involves storing excess energy generated at low peak times and then releasing it when demand for electricity cannot meet supply. The energy is stored until it is required.
The report looks at energy storage technologies and the impact of energy storage on the electricity grid. It assesses how energy storage can help companies meet the fluctuations in demand for power.
Energy storage is particularly important for renewable energy as a lot of variability exists. To balance the electricity generated from renewables, the energy must be stored.
The report also looks at the economics and development of various storage options.
Max Krangle, Managing Director states, "We are pleased to be able to share our expertise through this energy data. NRG Expert holds millions of lines of world-wide energy data, from hundreds of trusted sources. This means we can offer some of the most comprehensive information on the global energy markets."
NRG Expert's extensive portfolio of energy reports, databases and directories covers topics such as electricity, energy infrastructure, energy storage and efficiency, renewables, gas, oil, water, coal and nuclear.
Energy Data
To immediately receive this month's complimentary Data of the Month, visit the NRGExpert website: http://www.nrgexpert.com/data-of-the-month/
On the site you can download the sample report or purchase the full Energy Storage market research analysis: http://www.nrgexpert.com/research-store/electricity-and-infrastructure/energy-storage/
You can also browse the full list of energy reports, directories and databases.
For more information contact:
Edgar van der Meer
NRG Expert
+44 (0)20 8432 3059
+1 (416) 840-5847
edgarv(at)NRGExpert(dot)com
http://www.NRGExpert.com
Background information
NRG Expert is a London and Toronto based energy intelligence and market research publisher. NRG Expert provides up to date information, energy data and analysis on worldwide energy markets, including energy storage and efficiency, electricity, smart grid, natural gas, coal, nuclear, renewable energy, water and waste, and all elements of energy infrastructure.