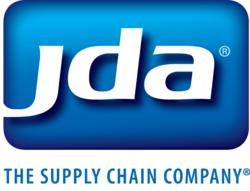 Scottsdale, AZ (PRWEB) September 18, 2012
JDA® Software Group, Inc. (NASDAQ: JDAS), The Supply Chain Company®, today announced that it is joining forces with Supply Chain Digest on a presentation at the Council of Supply Chain Management Professionals (CSCMP) Annual Global Conference. The presentation, entitled "Building the Supply Chain from the Shelf Back," is scheduled for Tuesday, Oct. 2 at 9:45 a.m. EDT.
Session Details
In today's ultra-competitive markets, it is increasingly important for manufacturers and retailers to work collaboratively in supply chain management for collective efficiencies, improved profitability and optimization. Earlier this year, Supply Chain Digest and JDA surveyed a population of manufacturers and retailers to better understand the state of the industry and get an insider's view on the importance of collaborative relationships and connecting their supply chains to the store shelf.
Dan Gilmore, editor in chief, Supply Chain Digest, and Fred Baumann, vice president industry strategy, JDA Software will review the survey findings during their presentation and provide unique insights into the many benefits available through a collaborative best-practice supply chain approach.
Meet with the JDA Supply Chain Executive Team
Members of JDA's supply chain executive team will also be available for one-on-one meetings all day Monday, Oct. 1 and Tuesday, Oct. 2. These meetings will take place inside the Georgia World Congress Center, adjacent to CSCMP in building B, Level 2 Concourse, room B217. Attendees wishing to schedule a meeting with JDA at the event should send an email to Aaron Lee, solutions marketing manager, JDA, at aaron.lee@jda.com. For more information on the event, click here.
About CSCMP
Founded in 1963, CSCMP is a worldwide professional association dedicated to the advancement and dissemination of research and knowledge on supply chain management. With more than 8,500 members representing nearly all industry sectors, government, and academia from 67 countries, CSCMP members are the leading practitioners and authorities in the fields of logistics and supply chain management. The CSCMP Annual Conference brings together supply chain experts to share insights into streamlining operations, eliminating inefficiencies, deploying cutting edge business processes, reducing costs, inspiring team members, and increasing profitability.
Tweet this: .@JDASoftware & @scdigest to explore importance of #supplychain collab btwn #retailers and mfg's @ #CSCMP global conf. http://jda.com/twcscmp
About JDA Software Group
JDA® Software Group, Inc. (NASDAQ: JDAS), The Supply Chain Company®, is the leading provider of innovative supply chain management, merchandising and pricing excellence solutions worldwide. JDA empowers more than 6,000 companies of all sizes to make optimal decisions that improve profitability and achieve real results in the manufacturing, wholesale distribution, transportation, retail and services industries. With an integrated solutions offering that spans the entire supply chain from materials to the consumer, JDA leverages the powerful heritage and knowledge capital of acquired market leaders including i2 Technologies®, Manugistics®, E3®, Intactix® and Arthur®. JDA's robust services offering, including complete solution lifecycle management via JDA Cloud Services, provides customers with leading-edge industry practices and supply chain expertise, lower total cost of ownership, long-term business value, and 24/7 functional and technical support. To learn more, visit jda.com or email info@jda.com.
Social Networks:
Web: http://www.jda.com
Blog: http://blog.jda.com
Twitter: http://www.twitter.com/JDASoftware
"JDA" is a trademark or registered trademark of JDA Software Group, Inc. Any trade, product or service name referenced in this document using the name "JDA" is a trademark and/or property of JDA Software Group, Inc.
JDA Software Group, Inc.
14400 N. 87th Street
Scottsdale, AZ 85260
###