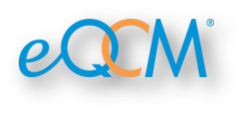 Bensalem, PA (PRWEB) September 18, 2012
Sterigenics is a global corporation providing sterilization services to the medical device, pharmaceutical, healthcare, and food safety industries as well as specialized sterilization services for high performance specialty materials in several other industries. Sterigenics operates facilities around the world that use Ethylene Oxide, Gamma Irradiation, and Electron Beam Irradiation to address their customers' needs. As a result Sterigenics requires software solutions that meet the regulatory standards in the industries they serve.
Sterigenics recognized the need to implement an integrated quality and learning management system (LMS) on an electronic document management platform to provide their more than 1300 employees at 41 sites in 13 countries in North America, Europe and Asia with a standardized platform to manage thousands of documents linked to comprehensive training matrices, providing assurance to both regulators and customers alike that Sterigenics meets or exceeds the quality and training levels required or expected of them. Their goals in this initiative included harmonization of training delivery, tracking, and administration across all sites, providing real time global access to published documents, ensuring a standardized creation, review and approval process which met internal quality assurance expectations for all sites, along with assurance that retired documents would be properly retained and disposed of in accordance with retention policies.
Sterigenics management initiated a full RFP process to determine which commercial applications would best meet their requirements and which companies could best support their global initiatives. Included in their assessment was the ability to support multiple locations and languages, full document management versioning, integration of an LMS, ease of use, flexibility in creating workflows to manage reviews, and approvals, while offering potential future functionality to support other quality processes such as their corrective and preventative action (CAPA) and audit programs. After an extensive vendor evaluation, Sterigenics chose Xybion's web based eQCM® solution as the platform to address their needs.
Said Pradip Banerjee, Chairman & CEO of Xybion; "The Sterigenics project represents the full scope of what Xybion is capable of delivering. Their needs were truly driven by a global initiative that required a partner who understood the complexities of quality management solutions, combined with a total integration offering designed to streamline key business processes. We are thrilled to be able to support a company of the caliber of Sterigenics".
As part of this project, Xybion provided professional services to assist the Sterigenics team in the installation, configuration, testing and GxP validation of eQCM as well as delivering professional training services on the implemented system to support employees at all 41 sites. With eQCM now in production at all facilities, Sterigenics is exploring the integrated non-conformance, CAPA, audit and risk capabilities of eQCM to address other business areas of the company.
About Xybion Corporation:
Xybion Corporation is a global leader in the development and delivery of critical enterprise solutions to highly regulated industries, helping companies lower cost, mitigate risk and accelerate growth, while managing quality and compliance. Xybion supports its global, multi-industry client base with a comprehensive portfolio of interconnected solutions that include: Quality/ governance/risk/compliance, Enterprise Asset Management, Enterprise Content & Information Management & Preclinical Data Management. To support global clients, our Professional Services include; validation, testing, migration, integration, custom application development, business intelligence, project management, training and global support. Our business partners include: EMC, OpenText, IBM and Microsoft. Our Value Proposition is to lower our client's Total Cost of Ownership (TCO) for essential business processes, mitigate risks, accelerate growth and maintain regulatory compliance.