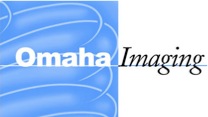 This is just very compassionate community and the physicians are great to work with, very competent. I am so glad to be here.
Omaha, Nebraska (PRWEB) September 19, 2012
Omaha Imaging is pleased to welcome the newest member of their family, Dr. Rajkumar Yarlagadda. As a Board Certified Radiologist specializing in MRI, (body, cardiovascular, MSK and neuroradiology) Dr. Yarlagadda's involvement with Omaha Imaging is extremely beneficial to both the practice and its patients.
Endearingly referred to as Dr. Raj, Yarlagadda's impressive training and experience precedes him. First receiving his M.D. from Zaporozhye State Medical Academy in the Ukraine, Yarlagadda then received his Residency Training at The Gandhi Hospital in India. After his internship in Radiology, Surgery and Medicine at Kamineni & Care Hospitals, he moved on to study internal medicine at New York Methodist Hospital in New York City. Afterwards, Dr. Raj practiced nuclear medicine at University of Iowa Hospitals & Clinics as the Chief Resident and then focused on radiology at St. Vincent Hospital in Massachusetts.
When asked about his decision to work in the Omaha area, Dr. Yarlagadda said, "This is just very compassionate community and the physicians are great to work with, very competent. I am so glad to be here."
Dr. Raj is fluent in four languages -- English, Russian, Telugu and Hindi -- which lends to his level of intelligence. He has been published for his work in a number of journals presented at international conferences as well. He is currently working on a project for the technical evaluation of pulmonary artery MRA studies in routine clinical practices, which has been submitted to the ISMRM 2012 Annual Meeting in Melbourne, Australia.
The staff at Omaha Imaging is ecstatic to have a radiologist with the expertise of Dr. Rajkumar Yarlagadda as a member of their practice. For more information on their new radiologist and to schedule an appointment today, please contact Omaha Imaging at 402-397-7100.
About Omaha Imaging
Omaha Imaging is a diagnostic imaging facility that provides superior service. It is home to the first state-of-the-art, high field, Open MRI unit in Omaha. The facility also provides CT, Ultrasound and Fluoroscopy services. Omaha Imaging has on-site radiologists reviewing each exam that are always available for consultations with patients, physicians and/or physician offices. This unique service conveniently allows the patient to be notified of any results requiring immediate attention, reduces the possibility of repeat exams and decreases the cost to both patients and providers. Omaha Imaging uses voice recognition software that guarantees faster turnaround times on reports.