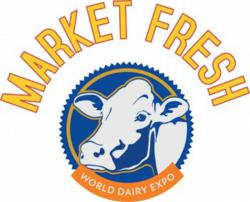 Madison, WI—
(PRWEB) September 18, 2012 -- DMG Productions announced today that Charlie Cowan, Senior Producer for American Farmer will be on location at the 2012 World Dairy Expo.
The World Dairy Expo is the international dairy meeting place that takes place over five days, showcasing the finest in dairy genetics and the newest technologies available to the dairy industry.
American Farmer, airing on RFD-TV focuses on the latest advancements in agriculture and farming.
The newest technologies and innovations will be introduced at the 2012 World Dairy Expo. Attendees will have the opportunity to visit with peers, while learning from fellow dairy producers and industry experts.
"I'm really excited about the upcoming World Dairy Expo," said Charlie Cowan. "It will give me the opportunity to interact with many of the key players in the dairy world. Interacting with the best of the best helps us continue to cater the American farmer with the latest and greatest in new technologies and innovations."
This year's World Dairy Expo is expected to have 65,000+ industry enthusiasts in attendance.
About American Farmer:
American Farmer is a breakthrough program on a mission to showcase the latest advancements in agriculture and farming. From seed to harvest, livestock and more, our producers have traveled the country covering the people, places and issues impacting all areas of farm country.
American Farmer attracts a large farm and ranch audience along with a loyal following of city viewers who want to remain connected with country living and the business of agriculture.
For more information visit: http://www.dmgproductions.org or call (866) 496-4065.
Media Contact:
Charlie Cowan, Senior Producer
(866) 496-4065 x875