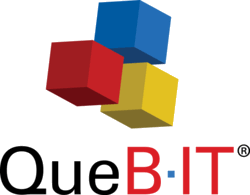 Scarsdale, NY (PRWEB) September 18, 2012
Ann-Grete Tan is responsible for realizing QueBIT's vision of delivering the very highest quality consulting services in the field of Business Analytics. Ann-Grete came to QueBIT in 2008, as part of QueBIT's acquisition of Creeth Richman and Associates, and soon after was appointed Director of Consulting Services for QueBIT. Since that time, Ann-Grete has been instrumental in doubling the size of QueBIT's consulting organization and has established a highly successful junior staff development program, with resources sourced directly from the best engineering and business schools in the United States. This program is recognized by our Business Partners as both innovative and highly differentiating.
"To be the best, you have to recruit great people and make significant investments in training to ensure their success. Our staff development program delivers outstanding value to our customers, and the participants in our program are rapidly becoming the best available resources in the field of business analytics. The program has contributed to the impressive growth, improved profitability and industry wide recognition of QueBIT," stated Ann-Grete Tan.
Gary Quirke, President of QueBIT added, "Our company is committed to developing exceptionally creative, skilled and engaged consultants who combine technical depth and aptitude with business knowledge, along with a real appreciation of the challenges faced by our customers, and how to solve these business problems. The appointment of Ann-Grete as the leader of our Services organization reflects our commitment to this strategy."
ABOUT QUEBIT
QueBIT is an IBM Premier Partner and one of the leading providers of Business Analytics Solutions in North America with hundreds of customers across many different industries; including Banking, Insurance, Retail, Consumer Packaged Goods, Manufacturing and Not for Profit. QueBIT's primary goal is to help solve customer business problems in the areas of financial reporting and consolidations, budgeting and forecasting, what if scenario planning, predictive modeling, profitability analysis and business intelligence.
QueBIT empowers companies to make better decisions faster through the adoption of a unique Implementation Methodology called CARE (Collaborative and Rapid Enablement). CARE maximizes the success of projects and empowers the end client to "own" both the solution and the technology at the end of the very first project. This achieves the lowest true cost of ownership for customers.
To find out more information on how QueBIT can work with your organization to achieve the results that you desire, please contact us at 1800-QUEBIT1, email us at info(at)quebit(dot)com, or visit our website: http://www.quebit.com