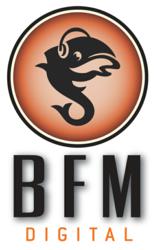 Los Angeles (PRWEB) September 18, 2012
BFM Digital, a top global digital distribution company based in the US, announces the signing of The Gaddabouts, featuring iconic pop songstress Edie Brickell and drum legend Steve Gadd. In addition to handling the digital distribution for their newest release, Look Out Now! BFM is managing the bands marketing and promotions via their expanded label services.
On the heels of the consolidation of several independent digital distribution companies by major labels, BFM Digital remains of the few independent, global, digital music companies able to deliver top-notch marketing and promotional programs. BFM's unique position in the digital music marketplace allows for a personalized approach for their label and artist partners; a benefit that is in high demand as today's DIY artists seek a higher level of support and more focused, customized marketing programs.
"With the convergence of some of our competitors with the major labels, we realized that many independent artists lacked access to quality marketing and promotional services in support of their digital releases," says Steven Corn, CEO of BFM Digital. He contintues, "It's the combination of these services, and our hands on approach, that is so valuable to bands like The Gaddabouts."
The Gaddabouts sophomore release Look Out Now!, one of a growing number of quality independent artists turning to BFM's marketing and promotional team to complement their digital album release.
"I love the folks at BFM," remarked Edie Brickell. "They nurture, serve and protect the music and the artist."
Look Out Now!, produced by Gadd, is out on racecarLOTTArecords on September 18, 2012.
Edie Brickell catapulted to fame in 1988 with her band New Bohemians on the strength of their platinum-selling album Shooting Rubberbands at the Stars, which featured the tremendously successful single "What I Am."
The all-star group features Brickell, Gadd (Paul Simon, Steely Dan, Kate Bush, Eric Clapton, Chick Corea, George Benson), bassist Pino Palladino (The Who, Eric Clapton, Jeff Beck, David Gilmour, John Mayer and Elton John), and guitarist Andy Fairweather Low (Roger Waters, Eric Clapton and Bill Wyman's Rhythm Kings.)
For more information, please visit http://www.bfmdigital.com
For more information and extended content on The Gaddabouts go to: http://www.Thegaddabouts.com or http://www.EdieBrickell.com