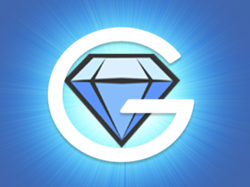 Gemster uses a P2P system to aggregate all public Facebook events that derive from user profiles–
from major concerts to out-of-the-way art gallery showings, and everything in between
(PRWEB) September 18, 2012
People searching for the next big event in town, a cool bar to chill with friends, or any other local adventure or experience – from the very big to the intimately small – can now download the new free app Gemster, and easily find and interact with the best local events worldwide.
Gemster uses a P2P system to aggregate all public Facebook events that derive from user profiles – from major concerts to out-of-the-way art gallery showings, and everything in between -- and filters them based on distance and type. And because Facebook events are used for free by all businesses of all sizes, Gemster displays more local events than any other event finder. Users simply pick the local event that matches their mood, and they're all set to have a great time, night or day.
Since its recent release, Gemster has already earned rave reviews and feedback, such as: "Simple and great, this app is so cool! I found great events and tonight I am going out! Very useful to find stuff to do around!" and "Great app, very easy to navigate and it's such a good idea! I'm always looking for random, different things to do around my city. This app helps a lot."
Other innovative Gemster features that users can look forward to include:

"gem rankings" to find the best local events
helpful guy/girl ratio and crowd type profiles
see where friends have been invited and their RSVP status
a watchlist to stay updated on events of potential interest
a database to keep track of interesting events
earn free rewards by dropping a gem (similar to a "Like") on an event's profile page
post comments, pictures, and share events with friends
promote public events (events marked private on Facebook will not be featured in Gemster)
…and more
"We designed Gemster around the basic idea that, these days, you're more likely to find local events by browsing Facebook than you are through Ticketmaster, Eventful, or any other mega-website," commented Alex Fernandez, CEO of Gemster. "And now, people can simply download Gemster and get instant, 24-hour access to local events, from major concerts to small happenings, and everything in between."
Gemster, the easy way to find and interact with the best local events worldwide, is available at iTunes for free at: http://itunes.apple.com/us/app/gemster/id553371725. The app is designed for iPhone (3GS/4/4S), iPod touch (3rd/4th generation), and iPad (1/2/3), and requires iOS 5.0 or later.
Added Fernandez: "With Gemster, people will never again have to tell themselves that there's nothing to do – because they'll always know what's going on, and where to go to have a great time!"
For more information or media inquiries, contact: alex.fernandez@gemsterapp.com.
About Gemster
Based in Los Angeles, California, Gemster designs apps that connect people with local events. The company is driven to create solutions that combine ease-of-use, real-time functionality, and the mobile "anytime, anywhere" convenience made possible by today's advanced devices. Learn more about Gemster at http://www.gemsterapp.com/.