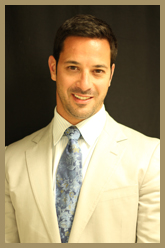 It is certainly not easy to ignore economic pressures and the lure of easy money that is continually offered by unscrupulous medical technology companies
Miami Beach, Florida (PRWEB) September 18, 2012
In a time where "practice drift," the tendency for doctors to leave behind the field in which they were trained in favor of more lucrative practice options, is a growing concern and doctors begin behaving like salespeople it is difficult to know who to trust (http://knowledgebase.findlaw.com/kb/2012/Apr/587797.html). Troubled by these concerns and the misleading noise of false claims to lure patients, Dr. Rian A. Maercks has decided to take a stand. This notable plastic surgeon who has been referred to as a best kept secret of the stars decided to offer his insight as a solo practitioner surgeon to help potential patients understand the true forces that govern their treatment options and the information that is presented.
"It is certainly not easy to ignore economic pressures and the lure of easy money that is continually offered by unscrupulous medical technology companies," Dr. Maercks explains.
Dr. Maercks felt compelled to create the blog series "Cosmetic Surgery Buyer Beware" to highlight the tendency for patients to be publically regarded as consumers with commoditized plastic surgery procedures being the product sold.
"It is embarrassing to me to see the kind of dangerous misrepresentations propagated by industry, and economic forces. I want to show the public what this looks like from my perspective and give them a chance to make a more developed judgement," Dr. Maercks emphatically explains.
The first release entitled "The Anatomy of the $3,000 Breast Augmentation" was released on http://www.RianMaercksMD.com/blog and distributed through the Facebook page Rian A. Maercks M.D.P.A. As a first introduction to this new series one can quickly see where Dr. Maercks is heading. He calls to the forefront the need to decide whether one thinks commoditizing plastic surgery is acceptable. Dr. Maercks quickly shows us that plastic surgery procedures sold as commodities destroy the doctor patient relationship and create new dynamics that are not completely obvious.
We quickly learn that the ramifications of commercialism and commoditization create a new landscape for medicine. Dr. Maercks is careful to remind us that he is expressing only an opinion from his perspective and suggest the blog be used as a starting point for further intelligent consideration. The reader will certainly find Dr. Maercks thoughts concerning and compelling and be left hungry for next week's post.