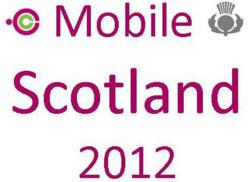 Scottish Local Authorities are investing in mobile technology to improve services and tackle budget cuts.
(PRWEB UK) 20 September 2012
23 of the 29 Local Authorities in mainland Scotland have registered to attend the biggest Scottish Mobile Technology event, "Mobile Scotland 2012" in Edinburgh. The conference is hosted by Consilium who have provided efficiency saving IT solutions to Local Government for over 26 years and now specialise in Enterprise Mobility. Delegates will hear from expert speakers from Motorola, Fujitsu and Vodafone. Case studies of successful mobility projects will be presented by Aberdeen City Council, Highland Council and Fife Council, who will share their experience and give advice to other Local Authorities in attendance.
Local Authorities can use Mobile Working technology to address budget constraints and stretched resources. By reducing travel time and administration, operatives have more time to focus on delivering an excellent service. Aberdeen City Council are now saving £1.5m per year in building services by using mobile working technology.
Group Marketing Manager Nuala Murphy said "We've been delighted with the response for this event. It really shows that Scottish Local Authorities are investing in mobile technology to improve services and tackle budget cuts. We're looking forward to meeting the delegates to discuss their mobile working strategies and share our experience helping Councils improve their working processes"
Mobile Scotland 2012 takes place on 25th September at the COSLA Conference Centre. More information can be found at http://www.ctechs.co.uk/MobileScotland2012