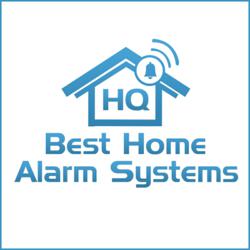 Alarm.com has been instrumental in changing the home security industry over the past decade.
(PRWEB) September 18, 2012
Alarm.com a leader in the home security industry provides cutting edge home security technology to their dealers. Alarm.com has been an innovator when it comes to providing technology by enhancing the user experience for home security users. The Alarm.com app provides customers with interactive monitoring features like iPhone and Android apps that provide remote access and control of the home security system. Alarm.com is also a leader in providing home automation and energy management solutions.
Alarm.com announced that they reached a milestone in the summer of 2012, they now service over 1 million users. A huge milestone indeed that shows the companies dedication to providing the best technology, by making home security systems fun and a part of day to day life for its users while signing with dealers that understand the importance of providing the best customer service.
If you research some of the top home security companies in the country you may find that they are partnered with Alarm.com. We recognize that for a number of home security companies the availability of the Alarm.com services is what sets them apart from other home security providers who may not be partnered with them.
Bill Ablondi, Director of Smart Home Strategies at research firm Strategy Analytics. said "Alarm.com has a shown a consistent ability over the past several years to anticipate market trends – and then develop products and services enabling dealers to meet the evolving needs of their customers"
Over the past 12 years Alarm.com has become a catalyst for a change for the better in the home security industry, and has successfully taken a solution which was mainly intrusion based and made home security systems a part of peoples' day to day lives, providing peace of mind and an improved sense of security.
BestHomeAlarmSystemsHQ.com commends Alarm.com for providing excellent home security and surveillance technology and for being ahead of the curve. It's no wonder Alarm.com is the go to company for several home security companies by integrating home security solutions with enhanced interactive monitoring solutions, home automation cameras and energy management.
For full home security systems reviews of the best home security systems please visit BestHomeAlarmSystemsHQ.com, where they ranks the top providers in the home security industry and Alarm.com dealers.
About BestHomeAlarmSystemsHQ.com
BestHomeAlarmSystemsHQ.com is dedicated to providing home security shoppers a consolidated view into the best home security systems in the market with monitoring services. Their annual review process enables users to quickly find the information they need in order to make a decision on the best home security system for their family.