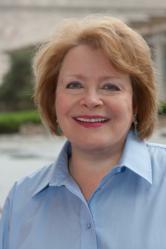 The thirst for adventure is always with our 1,100 travel writer members who provide information and tips on every imaginable aspect of travel
New York, NY (PRWEB) September 19, 2012
ExpertFlyer.com®, the premier online air travel information tool, which now offers its award-winning Seat Alerts® feature free to all travelers, went One-on-One with Betsa Marsh (current president) and Lillian Africano (incoming president) at the Society of American Travel Writers (SATW). SATW is one of the leading resources for information, expertise, and all around know-how for travelers and tourists provided by more than 1,100 travel writers and communications professionals.
Travelers are welcome to visit SATW to read about the latest travel trends, travel purveyors and industry news. In addition, SATW offers educational outreach programs designed to educate school students and the public about world geography and culture, including their Traveling Teddies program in elementary schools and travel writing essay and photography contests the Society sponsors for teens and college students.
"People will always want to travel, no matter if it's by car, plane, boat, or other transport," explains Betsa Marsh and Lillian Africano. "That thirst for adventure is always worthwhile for our 1,100 travel writer members, who provide information and tips on just about every imaginable aspect of travel."
"SATW includes hundreds of seasoned travel writers who constantly search for the best deals, destinations, and tools and share their discoveries with travelers at all levels," says Chris Lopinto, president and co-founder of ExpertFlyer.com. "Having this kind of up-to-date information in one place is both a time-saver for travelers and a great educational resource."
To read the entire interview with Betsa Marsh and Lillian Africano at SATW, please visit ExpertFlyer's blog.
About SATW
SATW's membership includes writers, editors, bloggers, photographers, journalists, filmmakers, and communications professionals who specialize in the travel industry. SATW promotes responsible journalism, provides professional support and development for its members, and encourages the conservation and preservation of travel resources worldwide. To learn more about the Society, please visit http://www.satw.org and follow @SATW.
About ExpertFlyer.com
Each month, ExpertFlyer's One-on-One blog goes face-to-face with the travel industry's leading decision makers to discuss and address topics relevant to many of today's business and frequent travelers.
ExpertFlyer.com was conceived and created by an eclectic team consisting of a veteran elite tier frequent flyer, an airline captain and corporate travel manager, and information technology professionals to deliver a 24/7 real time powerful air travel information service. The company provides its subscribers and corporate travel managers alike with a complete, concise and efficient way to access the ever-changing details of worldwide air travel information. For more information, please visit http://www.expertflyer.com.
# # #