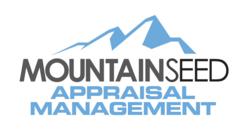 "Mountainseed's appraisal management service [is one] ... that many of our member banks could benefit from." Said Fred L. Green II CEO of the SCBA
Atlanta, GA (PRWEB) September 20, 2012
MountainSeed Appraisal Management, LLC, a full-service residential and commercial appraisal management firm, has been officially selected as the preferred vendor for Appraisal Management Services by the South Carolina Bankers Association (SCBA).
MountainSeed continues its dedication to assisting community and regional banks in their appraisal process.
The goal of MountainSeed Appraisal Management is to restore safety and soundness to the banking industry by building relationships with community and regional banks and helping them comply with appraisal regulations.
"We are thrilled to work with such a wonderful association like the SCBA," said Carl Streck, CEO of MountainSeed Appraisal Management, LLC. "It's an honor to work with an association with such a great reputation and dedication to its members, and we look forward to building lasting relationships in South Carolina"
In a heightened regulatory environment there is a unique need amongst community and regional banks for quality education, service and training to keep up with the changing regulations and stay competitive. MountainSeed offers great industry knowledge with whitepapers like "Top 10 Mistakes in Appraisals", and Appraisal Compliance Checklists.
"Mountainseed's appraisal management service is a cost effective, high quality product that many of our member banks could benefit from. We have talked to many of their bank customers who are pleased with their work." Said Fred L. Green II CEO of the SCBA " As a result, we are very enthusiastic about introducing MountainSeed as the SCBA's newest Preferred Vendor."