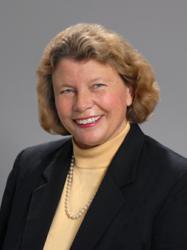 There are a number of students interested in obtaining local, practical public health experience by working with the HMPs on this initiative.
Portland, ME (PRWEB) September 18, 2012
The University of New England's Public Health Program has received a $3.5 million grant from the U.S. Department of Agriculture's Supplemental Nutrition Assistance Program – Education (SNAP-Ed) to provide nutrition education in Maine. The SNAP-Ed funds, awarded to University of New England by the Office of Family Independence in the Maine Department of Health and Human Services, will be used to educate about healthy food choices, particularly among Maine's low-income individuals. The grant is renewable for up to four years.
The vast majority of funds will go directly to the Healthy Maine Partnerships (HMPs), a statewide network of comprehensive community health coalitions that form the backbone of Maine's public health infrastructure. The HMPs will hire about 40 nutrition educators across the state to conduct classes in healthy cooking and grocery shopping on a low income and similar topics to encourage people, especially those receiving SNAP (formerly known as food stamps), to make healthy food choices within a limited budget, and to choose physically active lifestyles.
The HMPs have strong, long-standing partnerships with local community organizations and schools to carry out this work. UNE and the HMPs are working with a number of other organizations, such as Hannaford, Wholesome Wave, and food pantries, to bring additional resources to the program, such as groceries, farmers' market vouchers, and childcare services, to enhance the classes.
UNE President Danielle Ripich, Ph.D., notes, "With the support of this significant award, UNE can advance its commitment to public health in Maine. UNE is thrilled to partner with local public health organizations throughout the state as well as Maine DHHS and other statewide partners to address the critical issues of poor nutrition and physical inactivity that are particularly prevalent among those living with low incomes."
UNE's Vice President for Clinical Affairs and Director of Public Health Programs Dora Anne Mills, MD, MPH, is the principal investigator and project leader on this award. She adds, "UNE's public health programs are well positioned to coordinate and oversee this work. UNE has a long-standing relationship with the HMPs, as we lead the HMP program evaluation efforts. UNE also has a number of faculty and staff with expertise in the areas of obesity, nutrition, physical activity, chronic disease, and community-based public health work. And with over 100 matriculated students in our Master of Public Health (MPH) program – including about half from Maine – there are a number of students interested in obtaining local, practical public health experience by working with the HMPs on this initiative."
UNE offers the only accredited MPH program in Maine (which is available online), as well as a cadre of public health service, research, and training programs, including the Center for Community and Public Health; the Health Literacy Institute, which provides training in health communication; the Area Health Education Center, which works across Maine to increase the health workforce in underserved areas; and the Geriatric Education Center, which educates Maine's health workforce on geriatric issues.
The University of New England is an innovative health sciences university grounded in the liberal arts, with two distinctive coastal Maine campuses and unique study abroad opportunities. UNE has internationally recognized scholars in the sciences, health, medicine and humanities; offers more than 40 undergraduate, graduate and professional degree programs; and is home to Maine's only medical school. It is one of a handful of private universities with a comprehensive health education mission including medicine, pharmacy, dental medicine, nursing and an array of allied health professions. UNE's interprofessional education initiatives prepare future healthcare professionals to practice comprehensive and collaborative team-based care. Both graduate and undergraduate students engage in research and scholarship alongside dedicated faculty who are committed to their academic and professional success. For more information, visit http://www.une.edu.