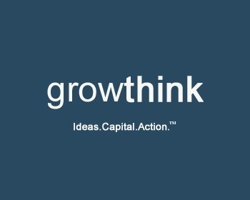 Los Angeles, CA (PRWEB) September 20, 2012
Growthink, Inc. has just announced its release of one of the first mobile applications for entrepreneurs. Since 1999, Growthink has helped over 500,000 entrepreneurs and small businesses to successfully start, grow and/or exit their companies. They not only help entrepreneurs succeed, they are entrepreneurs. President of Growthink, Dave Lavinsky says, "Developing this mobile application was an organic step toward our efforts of helping more and more entrepreneurs succeed. Tying small business services to a mobile device entrepreneurs use frequently throughout the day enables the entrepreneur to more clearly see the benefit in the useful information that is being presented to them."
The free app, "Small Business Tip Of The Day," will alert users with a tip from the small business industry's most successful entrepreneurs and thought leaders. It will provide users with informational tips, inspiration and lessons that will greatly help overcome the challenges that come with owning a business. It also provides instant access to Growthink's thought leadership, blog posts and many other strategic planning, funding and marketing resources that the company has to offer. App users will even be able to connect with professional consultants and download a variety of products designed by Growthink for and by the entrepreneur. The app is available free of charge on both the Apple and Android markets.
"Small Business Tip of the Day from Growthink, Inc. offers quick, practical growth tips and ideas. New business tips are delivered to the app five days per week. You can review the tips daily or at your leisure, we know how busy things can get running a business. We look forward to helping you grow your business," says Lavinsky.
Growthink is a business planning firm and investment bank that has helped over 500,000 entrepreneurs to start, grow and/or exit their businesses. Growthink has helped raise over 2.5 billion in growth capital over the past decade and will continue to serve today's entrepreneurs and small business owners nationwide. For more information, please visit: http://www.growthink.com or call 800-506-5728.