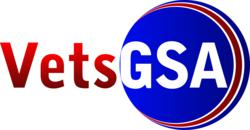 "The level of service I have personally received from Vets GSA has been simply incredible and awesome." Fortune 500 client
Arlington, VA (PRWEB) September 20, 2012
Vets GSA has developed a cost effective GSA Schedule proposal solution for small businesses who want to extend their contract vehicle offerings to the Federal Government. Federal Contractors recognize the strategic and important need of a GSA Schedule for their company. However it can be a very difficult and confusing process to create a successful GSA Schedule proposal offer for the product and or service the Federal Contractor wishes to sell to the Federal Government. Vets GSA has developed a cost effective and simple solution for you. Vets GSA created a GSA Schedule proposal process that is streamlined, cost effective and simplified. Vets GSA understands the challenges of running a small business and the day to day pressures it takes to ensure the continued growth of a small business. With that in mind Vets GSA created a specific GSA Schedule proposal process to ensure that there is no interruption to the daily responsibilities of the small business owner. The process is simple and allows the vendor to follow along in a step by step manner that ensures all of the GSA requirements are satisfied. The proposal process is also designed to be educational in a sense that a good deal of time is spent on explaining important issues like the price reduction clause, commercial pricing disclosures, Trade Act Agreement compliance and other contracting compliance aspects of the GSA Schedule.
Vets GSA President Scott Davidson is an active member of National Small Business Task Forces for the American Legion and often hears of stories of outrageous fees that some GSA consultants are charging to create a GSA Schedule proposal for a small business. Several clients have recently relayed similar stories in which a GSA consultant said the small business owner should take out loan to pay the consulting fee in order to have a schedule proposal written. "Millions will be made from the schedule guaranteed." the consultant told this one business owner. This is not true at all. There is no guaranteed contract award if you receive a GSA schedule. Also, the vendor is required to sell at least $25,000 in sales in the first 2 years of being awarded a GSA schedule. Vets GSA pride itself in building small businesses which is why Vets GSA only charges $2,500 to write a GSA Schedule for small businesses. "Vets GSA does have Fortune 500 clients who require a different level of service which would warrant a higher cost "according to Scott. " The one thing is true is that is Vets GSA $2,500 GSA Proposals get awarded for small businesses all the time and they look exactly the same as the $10K or 15K". "So where is the value for the small business or the incentive to pay grossly more money when they can have the same quality of proposal for a fraction of the cost?" Vets GSA "For Small Businesses by a Small Business"!
Visit our website at [http://www.vetsgsa.com __title__ Vets GSA ] today to fill out the contact form to receive more information about the service or call Vets GSA toll free at 888-732-7341.