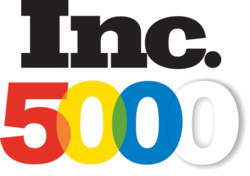 Since appearing on the Inc. 5000 list, we are approaching 2013 with a great deal of optimism and looking for the best candidates to join our team - Brian Wedding CEO
Baton Rouge, LA (PRWEB) September 20, 2012
Since ranking No. 1743 on Inc. magazine's 500|5000 list in August, Jasper Contractors has continued its rapid growth throughout the nation. The roofing company is now bringing multiple jobs to the Baton Rouge and New Orleans metro areas as part of their nationwide expansion efforts. The 2012 Inc. 5000 list is ranked according to percentage growth from 2008 through 2011. Jasper Contractors' three-year growth amounted to a staggering 163% in gross sales and reflected earnings of over $42 million in revenue in 2011, far exceeding the two million dollar minimum requirement set by Inc.
"We are honored and excited to be as one of the Inc. 5000 Fastest Growing Companies in America," says Brian Wedding, CEO of Jasper Contractors. "The sustained growth we have experienced within the last three years despite the ailing economy stems from our stringent focus on quality products, workmanship and the highest level of customer service. Jasper is determined to become one of the premier roofing contractors in the country while continuing to provide jobs and contribute to economic growth."
Jasper's expansion comes at a critical time due to the devastating effects of Hurricane Isaac leaving many homes with significant roof damage. Consequently, the increase in home insurance claims has brought along an influx of work. "To ensure that we have enough manpower to match the rise in business, Jasper recruiters will be hosting job fairs and conducting interviews until our hiring goal has been met," says Wedding. "Since appearing on the Inc. 5000 list, we are approaching 2013 with a great deal of optimism and looking for the best candidates to join our team."
Career paths consist of management positions, warehouse staff, and outside sales representatives amongst others. Pay varies by position from hourly rates to base salaries with commissions and bonuses that can exceed $150,000 annually. Jasper also provides 100% paid medical coverage to all employees and their families.
Jasper Contractors has been in business since 2004 and is a member of the Better Business Bureau (BBB), National Roofing Contractors Association (NRCA), National Association of Home Builders (NAHB) and an Owens Corning™ Platinum Preferred Contractor. For more information visit http://www.JasperContractorsInc.com, or call 770-799-3292.
About Jasper Contractors
Jasper Contractors, a national roofing and HVAC company headquartered in Baton Rouge, LA., has offered exceptional roofing services since 2004. With offices located in Atlanta, Baton Rouge, Chicago, Cincinnati, Dallas, Denver, Evansville, Indianapolis, New Orleans, Phoenix, Salt Lake City, and St. Louis, Jasper has earned an excellent reputation as the go-to contractor. All company contractors are certified, licensed, bonded and insured. Jasper specializes in offering a no-cost inspection and helps customers navigate the insurance claims process when they've sustained hail or wind damage to their roof or HVAC unit. The company provides superb customer service and employs only highly-trained, highly-skilled HVAC and roof installers.