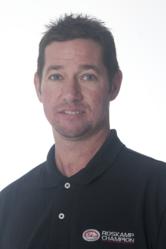 France has the first-hand experience and knowledge to best serve our customers and provide them with solutions to improve efficiencies and lower operating costs
Waterloo, Iowa (PRWEB) September 19, 2012
CPM Roskamp Champion, the world's leading supplier of preparation equipment for the oilseed industry, announces the appointment of Martin France as oilseed application specialist.
France's primary responsibilities will be providing sales, field and service support to domestic and Canadian oilseed customers. Martin will perform equipment audits; provide instruction and training; oversee equipment setups and startups; and provide equipment upgrade recommendations for Roskamp Champion's oilseed preparation equipment. Martin will recommend necessary spare parts to optimize the performance of Roskamp Champion preparation equipment.
Roskamp flaking mills and cracking mills are known worldwide for high-capacity, trouble-free performance. Champion hammermills boast high efficiencies and low operating costs. Overall, Roskamp Champion products offer the lowest operating cost solution for oilseed processing.
"With 18 years of experience as an extraction operator and production supervisor for a leading oilseed processer, France has the first-hand experience and knowledge to best serve our customers and provide them with solutions to improve efficiencies and lower operating costs," says Jim Hughes, general manager of Roskamp Champion. "We're pleased to welcome Martin to our expert team of application specialists."
About CPM Roskamp Champion
CPM business units include California Pellet Mill, Roskamp Champion, Beta Raven, Century Extrusion, Wolverine Proctor, Crown Iron Works, SKET and Greenbank Technology. CPM has more than 900 employees with production facilities in the Americas, Europe and Asia. For more information, visit http://www.cpm.net or call 800-366-2563.