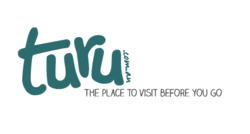 For anyone heading off on holiday, camping or caravanning, turu.com.au really is the place to find out all you need to know about where to go, where to stay, and what to pay.
(PRWEB) September 20, 2012
A new listings site for holiday parks will open up a whole new online world of accommodation options for Australian travelers.
Turu.com.au was officially launched in Australia by Nine Entertainment Co. with more than 2,000 holiday park listings.
Backed by a multi-million dollar marketing campaign, it uses sophisticated intuitive technology for travelers to match the perfect accommodation to their individual preferences.
Along with each park's name and location are clear prices, easy-to-follow icons for all the features and a choice of phone or online enquiry options.
Turu.com.au general manager Robert Gallagher said Turu had been developed, after extensive market research, to open the world of holiday parks to a whole new audience.
"Turu brings holiday parks to people who may not previously have considered them, so we have made it as easy as possible for every traveler to find what they want," he said.
"The whole idea is to create value for the traveling public and the holiday park operator alike – and the key to that is Turu's unique ability to help people find their perfect match."
"No other website provides the depth of listings of Turu, and we will grow further over time, adding more properties and more features to give people exactly what they want."
Turu's extensive database enables holidaymakers to search for anything from a campsite or a powered RV site to a fully equipped luxury cabin.
"Our site is so intuitive that people will find it easy to explore options they may never have considered before," Mr Gallagher said.
"Whether they need a park that allows dogs, has wheelchair access or offers pensioner discounts, Turu's feature search makes finding it easy.
"And because you can also sort by STAR rating and price, it's easy to balance price and quality.
"For anyone heading off on holiday, camping or caravanning, turu.com.au really is the place to find out all you need to know about where to go, where to stay, and what to pay."