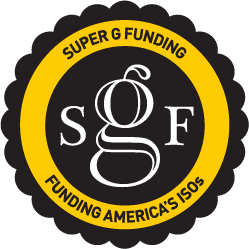 Arlington, VA (PRWEB) September 19, 2012
Super G Funding, a leader in the residual based lending business provides financing for ISO's and Merchant Level Sales Representatives is pleased to announce that Darrin Ginsberg, its CEO will be presenting at the 2012 Western States Acquirers Association (WSAA) conference in Huntington Beach, California at 3:50 PM on Wednesday, September 26th as part of the Field Guide for ISO's Seminar. Mr. Ginsberg will be discussing different ways ISO's and agents can raise capital to grow their business and how to value their merchant processing portfolio.
To arrange a one-on-one meeting with Super G Funding's CEO at the conference, please contact him at Darrin(at)SuperGFunding(dot)com.
About Super G Funding
Super G Funding is a leader in the residual based lending business and provides Business Loans to ISO's and Agents in the bankcard industry. Loans range from a minimum of $25,000 up to $2,000,000 and can be paid back over 12, 24, or 36 Months. ISO's can receive this capital in as little as three days. Super G Funding is also home to http://www.BizCash.com. BizCash is helping grow the American economy by providing small business loans ranging from $25,000 - $1,000,000. See website for more details.
For more information about Super G Funding, go to http://www.supergfunding.com or call Darrin Ginsberg at 800-631-2423.