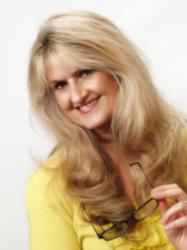 Have fun considering some alternative thinkers in professions of psychics, mediums, shamans, hypnotherapists, authors, inventors and life coaches of Body Mind Spirit Expo in Pasadena, California
Los Angeles, CA (PRWEB) September 20, 2012
Psychologist, Dr. Carol Francis (drcarolfrancis.com) seizes the opportunity to interview 10 practitioners, authors and inventors who think outside the traditional boxes of standard health care, spiritual perspectives and self-help processes on Dr. Carol Francis Radio Talk Show at http://www.blogtalkradio.com/dr-carol-francis/2012/09/19/psychics-gemologists-reiki-masters-shamans-inventors
This program is produced at The Body Mind Spirit Expo. These practitioners of spiritual arts, alternative health practices, inventors, and life coaches have a plate form where they offer their skills to the public at the BMSEXPO. For those who think outside the box of traditional medicine or traditional faiths, these 10 practitioners, interviewed during this radio show, provide interventions which many may find helpful from psychic readings, mediumship, shamanism, reiki healing touch, sinus accupressure devices, crystals, life coaching, hypnosis, and tarot cards.
Psychologist Dr. Carol Francis can be reached for dialogue, or assistance at 310-543-1824.
Interviewees include: "Sebastian" a Psychic and Spiritual Healer 916-595-4924; LAI a Psychic and Medium for Pets and Humans 832-646-3297; Keiko Hoshino from Happy Science USA- 626-395-7775; Sue Sorensen inventor of sinus-free pillow-818-840-9009; Life Coach Laura Cazares-626-652-2557; Artist, Author and Clairvoyant Marilyn St Pierre-808-294-6797; Larry and Diane Whelan from Urantia Book Fellowship-626-287-7775; Certified Clinical Hypnotherapist Dr. Terry Burssel-1-800-GOAL-NOW; Reiki Master and Gem Intuitive Nancy Gonzalez-909-938-7578; Modern Shaman Matt Toussaint-mattoussaint(at)modernshamanism.org.