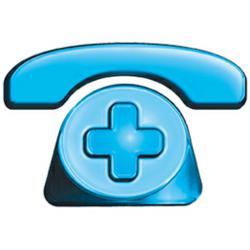 Contact a car crash claim management company as soon as possible
(PRWEB UK) 22 September 2012
Last month the Department for Transport released their Q1 2012 statistics on road traffic accidents. Overall, accidents on the road had dropped by 3% compared to the same period last year, although there are still many thousands of people killed or injured on the roads in Britain every day.
Leading car accident advice company, the Accident Advice Helpline, said they were pleased to see the number of accidents on the road was continuing to fall, as shown in the offered this advice to anyone who is hurt in a car crash and who might be thinking of making an accident injury claim.
Straight after the crash

Call the police. Even if the crash was fairly minor, the police will act as independent witnesses and can make assessments as to who caused the accident more easily if they are quick to arrive on the scene.
Use common sense. If you can avoid moving the vehicles until the police arrive, great. But if you are putting yourselves or other road users at risk by leaving the vehicles where they are and you are able to move them, then use some common sense and move them.
Got a camera phone? Many people have these days, and this gives accident victims a great opportunity to record the details of the crash pictorially, which is admissible as evidence in court if necessary.
Keep discussions with the other driver to a minimum. Even if the other party is ranting and raging, try not to get involved in any sort of discussion over fault or blame. Never admit liability at the scene; leave it to the experts to decide.
Seek medical attention. Don't hesitate to call an ambulance or go to the hospital to get checked out. Even if you don't feel too badly hurt straight away, things like concussion and whiplash can cause serious complications later on if not diagnosed and treated soon after the accident.
After you arrive home

Keep a note book of events over the next few days. You'll find you are making calls to insurance companies, doctors, police and maybe an accident advice company like ourselves. By noting down all the names of people and dates that you spoke to them, you'll be able to keep track of progress more easily.
Keep receipts. Not many people know, but when you make a claim for compensation you are compensated not just for your injuries, but also you can be reimbursed for any out of pocket expenses you have suffered as a result of your injury. This is particularly helpful if you are losing wages as a result of your injury, or if you need to pay people to help around the house or look after your children.
Contact a car crash claim management company as soon as possible. Accident claims companies like the Accident Advice Helpline have been set up to help injured parties claim the compensation they are entitled to with the least amount of stress possible. By engaging with accident claims companies early in the process, they can start working with your solicitor and building a case for your compensation whilst you concentrate on getting well again.
Drivers who have been involved in a crash and need car accident advice can get in touch with the Accident Advice Helpline on their freephone helpline, which operates 24/7 on 0800 180 4123.
Accident Advice Helpline
Accident Advice House
Merrion Avenue
Stanmore
Greater London
HA7 4RP
Phone: 0800 180 4123