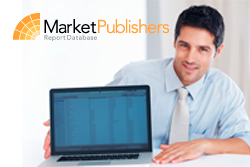 London, UK (PRWEB) September 19, 2012
The number of mobile phones in use exceeds 5.5 billion and continues to demonstrate regular increases. This determines the development of downstream sectors.
Mobile banking is amid the fastest growing sectors. It expanded significantly within several last years. It is especially appreciated by people living in rural or remote areas. More than 295 million people used this service in 2011. Mobile banking is currently popular not only amid citizens of such developed countries as the USA and Netherlands, but it is widely offered by local financial institutions in many developing countries.
New market research report "The Business Case for Mobile Banking" elaborated by Timetric has been recently published by Market Publishers Ltd.
Report Details:
Title: The Business Case for Mobile Banking
Published: September, 2012
Pages: 134
Price: US$ 3,800.00
http://marketpublishers.com/report/finance_services/banking/business-case-4-mobile-banking.html
The report offers a comprehensive guide to mobile banking services available and their penetration in world countries. It provides deep analysis of mobile banking services and valuable data on major and most recent mobile payment technological developments.
The study delves into the situation in such developing markets as China and India. Besides, it examines the mobile advertising market.
Report Contents:
1 EXECUTIVE SUMMARY
2 INTRODUCTION
2.1 Mobile Banking Defined
2.2 The Development of Mobile Banking
2.3 The Relationship between Banks and Mobile Carriers
2.4 Summary
3 THE BUSINESS CASE: MOBILE INDUSTRY GROWTH SHAPING NEW SCENARIOS FOR MOBILE BANKING
3.1 The New Frontier for Mobile Banking Services
3.2 The Global Penetration of Mobile Phone Subscriptions Doubled since 2000
3.3 Mobile Network Operations: The Latest Passenger on the Mobile Financial Services Express
3.4 Mobile Evolution to Amplify Internet Penetration: 3G Networks in 159 Countries
3.5 Mobile Handset Manufacturers: What is their Role in Mobile Financial Services?
3.6 Handset Producers and Banks: The Nokia Money Case
3.7 Mobile Operative Systems and Mobile Payments: The Google Checkout Case
3.8 Mobile Growth and the Technological Revolution: Opportunities for Mobile Banking and Payments
3.8.1 Developed economies
3.8.2 Emerging economies
3.9 Anytime and Anywhere: The Convenience of Mobile Financial Services for Consumers
3.1 What are the Key Features of Mobile Financial Services?
3.10.1 Ubiquity
3.10.2 Immediacy
3.10.3 Localization
3.10.4 Instant connectivity
3.10.5 Pro-active functionality
3.10.6 High security
3.11 What are the Advantages of Mobile Financial Services?
3.11.1 Context-specific services
3.11.2 Spontaneous decisions
3.12 Summary
4 GENERATING REVENUE THROUGH VALUE-ADDED SERVICES
4.1 Leveraging the Unique Characteristics of the Mobile Channel
4.2 Mobile Banking Products
4.2.1 Basic transactions
4.2.2 SMS alerts
4.2.3 Mobile brokerage
4.2.4 Transaction authentications
4.2.5 Mobile remote cheque deposit
4.2.6 Mobile payments
4.2.7 Non-contactless mobile POS payments
4.2.8 Mobile content payments
4.2.9 Remittances
4.2.10 Instant SMS loans
4.2.11 Personal Financial Management
4.3 Summary
5 ENHANCING OTHER DELIVERY CHANNELS
5.1 Online Channel
5.2 ATM Channel
5.3 Call Centre and IVR Channel
5.4 Branch Channel
5.5 Cards
5.6 Summary
6 MARKETING VIA THE MOBILE CHANNEL
6.1 Advantages of Mobile Marketing
6.2 The Mobile Marketing Industry
6.3 Consumer Reaction to Mobile Marketing
6.4 The Role of Customer Permission
6.5 Regulatory Considerations
6.6 OCBC Bank Singapore – Integrating CRM into the Mobile Channel
6.7 Seven Mobile Marketing Campaigns
6.7.1 Citi - Interactive mobile advertisements in USA Today
6.7.2 HSBC UK - Bluetooth messages sent to people passing its branches
6.7.3 HSBC US - Text interactions in street performances
...
More new market research reports by the publisher can be found at Timetric page.