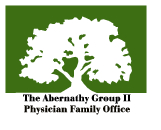 "Such a low exemption amount will make it more difficult for families to accumulate wealth and retain assets for the benefit of their children and descendants." Mathew Campione, forbes.com
New York, NY (PRWEB) September 30, 2012
It's not news that the Bush Tax Cuts are due to expire in 2013 and the asset protection strategies of 2013 will become a thing of the past. However, there is surprisingly little coverage about the expiration of the Estate Tax. In 2013, the exemption goes from $5 million to $1 million and the maximum tax rate will go to 55%. This means that the time to consider planned asset protection is now.
While Estate Planning may seem commonplace among the top earners, the dramatic drop to $1 million (or $2 million for a married couple) affects everyone's estate planning at or above this level. No one will be immune.
Often this is a topic people shy away from – as it puts the inescapable future (you can't take it with you) front and center. However, a lack of planning before the end of 2012 will clearly leave assets vulnerable to the 55% tax rate for anything over $1 million dollars. So now is the time to plan and stay ahead of the dramatically higher tax rate.
The Abernathy Group II Physician Family Office, which has been serving the needs of medical doctors, has recently expanded their reach. "We will continue to work with the physician community; however, our client base is expanding and evolving. So we are offering our services to a more diverse membership," says Brian Luster, CEO and co-founder of the Physician Family Office.
"Never has wealth preservation and planning been more critical for individuals and families," ads Steven Abernathy, Chairman of the Board and co-founder. He cautions, "The expiration of the Bush Tax Cuts means that not only will millions of people owe up to 20% more in taxes, but, their options for asset protection will look substantially different when everything over $1 million dollars, or $2 million for a couple, is going to be subject to the highest rate of taxation. And no one is talking about this."
Mathew Campione of Forbes.com wrote: "Estates with not much more than a million dollars could be subject to estate tax liability after 2012. People at this level of wealth are less likely to use or afford tax planning more commonly used by wealthier ($10 million and up) families. . . Such a low exemption amount will make it more difficult for families to accumulate wealth and retain assets for the benefit of their children and descendents."
President Obama has said publicly that he is willing to let the Bush tax cuts expire. On January 1, 2013, when the exemption amount falls from $5 million to $1 million, Congress may change this. Then again, they may not. Given the time it will take to set up trusts, holding companies, or another form of asset protection, estate planning has to be in the works now for anyone who wants to avoid paying 55% in estate taxes or passing that cost onto their heirs.
It is going to cost the same amount to structure your assets this year and next year, so, why not do it now, when the taxes are substantially lower? The gift exemption will not be better next year. The best and simplest ways to both legally reduce taxes and avoid double whammy of the scheduled increase and the decrease in exemption is to review all assets with a professional authorized to set up the necessary structures to protect your wealth.
Steven Abernathy and Brian Luster co-founded The Abernathy Group Family Office and the country's first Physician Family Office (PFO). The Abernathy Group Family Office sells no products, receives no commissions, and is independent, employee-owned, and governed by its Advisory Board comprised entirely of thought-leading physicians.
Visit them online at http://www.physicianfamilyoffice.org and http://www.abernathygroupfamilyoffice.com.