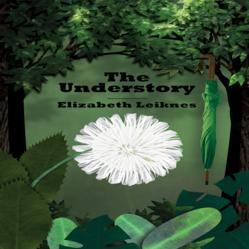 'We're excited to have a chance to make one of our best novels available in a new form,' says [publisher] Bruce Bortz.
Baltimore, MD (PRWEB) September 21, 2012
For the first time ever, as of September 21, 2012, critically acclaimed June 2012 novel The Understory is available as an audio book.
The Bancroft Press novel, the second from Elizabeth Leiknes, whose first novel, The Sinful Life of Lucy Burns, was a smash amongst literary bloggers, is now narrated by voice actor Karyn O'Bryant of Spoken Word Inc.
"The Understory was a delight to narrate," says O'Bryant. "I found myself deeply involved in its enchanting story, and the characters started to feel like old friends. I have been recommending this book to everyone I know!"
Phoenix, AZ-based The Understory has quickly become one of the most consistently-praised titles in the history of Bancroft Press, boasting a perfect 5-star rating on Amazon.com and 4.70 out of 5 on Goodreads.
Booklist called The Understory "an inspired blend of magical realism, humor, and romance" and "an involving novel that combines character study with elements of a fairy tale."
The Reno Journal-Gazette wrote that "the story uses a deft touch and a sweet empathy to describe characters' eventual understanding that, sometimes, it's within a person's power to heal and open up to life again after the worst has passed."
"We're excited to have a chance to make one of our best novels available in a new form," says Bortz. "And I could not imagine a better narrator than Karyn O'Bryant."
"Karen's voice beautifully captures the very essence of [main character] Story Easton—both her edge and her heart," says Leiknes. "I've spent a couple of years seeing Story in my mind, and now I have the perfect voice to accompany her image."
Leiknes, a middle school teacher in Nevada, is hard at work on several other novels.
The Understory audio book is available on Audible.com, Amazon.com, and iTunes. The print and ebook versions are available at Amazon, Barnes & Noble, and wherever books are sold.
Bancroft Press has been a prominent independent publisher of fiction and nonfiction for the last twenty years.