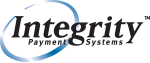 The pros to some of the more popular mobile payment systems are that they appeal to the 'Apple' generation; they are simple with a flat monthly charge or flat price per swipe, and are easy to use.
Des Plaines, IL (PRWEB) September 24, 2012
Integrity Payments Systems, a nationwide merchant processor, has seen mobile payment demands increase. Now more than every, business transactions are taking place on the go. The ability to easily accept mobile credit card payments has quickly become a necessity for many businesses.
Mobile credit card acceptance has been popularized by Square, a mobile credit card reader that plugs into a Smartphone or tablet speaker jack and, when used with accompanying application, allows users to easily swipe credit cards and accept payments. Square is not the only player on the field; Integrity Payment Systems, PayPal and Intuit are just a few of the companies that have released similar mobile solutions.
"The pros to some of the more popular mobile payment systems," says Mike Ponder, President, CEO of Integrity Payment Systems, "are that they appeal to the 'Apple' generation; they are simple with a flat monthly charge or flat price per swipe, and are easy to use."
The cons can prove, over the long run, to be quite costly. Flat rate processing fees can quickly add up to be much more costly than traditional bankcard processing costs. Limited or no support can prove fatal. Unsecure systems can be hacked. Cash flow can be greatly hindered if mobile payments are held for long periods of time. As simple as this sounds, if the reader doesn't work, the sales is not going to be made.
Five questions to ask when considering mobile payment solutions:
1. What are the mobile payment processing costs?
2. Is there 24/7 support?
3. Is the mobile payment system PCI compliant?
4. Are larger transactions held before being released, and if so, for how long?
5. What is the ease of use of the mobile credit card reader?
6. What limits are put on the amount of transaction volume?
What are the merchant's mobile payment processing volume needs? If high, make sure to find out what the mobile processing fees are. Even if there are no monthly fees a flat rate fee of 2.75% adds up quickly and can exceed more traditional pricing schedules for even small merchants.
While no telephone support may sound okay at the beginning, eventually help will be needed and you'll want to talk to a real person, not just fire off a series of emails while hoping for a reply. Find out what support options are available. Is there a live person available to help when a problem arises?
Security, it's on everyone's minds these days and for good reason. Ask if the mobile credit card reader is encrypted. It's been in the news often enough for everyone to know how systems are constantly being hacked. Credit card issuers require PCI compliance. Wireless systems are even more vulnerable. Ask if the mobile payment system is encrypted and PCI compliant.
Find out if money is frequently held before being released. Some mobile payment services can hold money up to 30 days for larger transactions. A sale truly is not complete until the money is in the merchant's bank. The additional time that money is held adds hidden costs to the processing and can put a huge strain on a business owner's cash flow.
General nuisance factors are worth looking at as well. The most common is that the mobile credit card reader spins when the card is swiped, making the credit card hard to read and process. Ask to see the mobile credit card reader to see if it is easy to use.
Mr. Ponder explains the cons of services that are lacking PCI security features, payment holds and limited customer service. "If anything goes wrong with a transaction, like a missing batch, or if a user has any questions at all," says Ponder "the user may soon learn that they do not have access to a human being! There is no phone number to call."
Mike continued, "When we put our mobile products together, we took all these issues into consideration to offer the merchant the best solution possible."
Integrity Payment Systems offers PCI compliant merchant processing solutions for large and small business including mobile payment systems. They help business owners establish cash reserves (emergency funds), erase debt, build their retirement, reduce credit card processing costs, accelerate cash flow, gain the capability to accept a full range of payment options and enjoy smoother day-to-day operations.