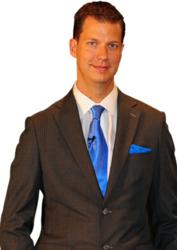 Los Angeles, CA (PRWEB) September 23, 2012
With so much negative feedback about small businesses online, JT Foxx, serial entrepreneur and leading wealth coach, is turning the tide to empower the global entrepreneurial community.
JT Foxx has launched a series of websites, including a dedicated JT Foxx Complaints website, where people can see positive reviews presented in an online forum.
By shifting the focus away from the traditional "negative feedback" online model, JT Foxx Complaints will set the balance right and give entrepreneurs and small business owners and opportunity to see positive feedback, offsetting the usual "Rip off Report" type online fare.
To further assist entrepreneurs and small businesses, JT Foxx will also be teaching entrepreneurs how to protect themselves from social pariahs online at all of his upcoming events and at Mega Partnering VI, to be held in Los Angeles later this fall.
About JT Foxx
JT Foxx started investing with nothing more than a rusted out Ford pick-up truck, $974 dollars and 1 cheap suit. Now just 6 years later, he has acquired and sold over 500 properties, closed over $40 million in real estate deals.
He is a serial entrepreneur and the host of the syndicated weekend radio personality of the "J.T. Foxx Show" in the U.S. and Canada.