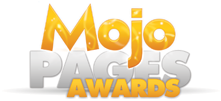 (PRWEB) September 20, 2012
MojoPages will recognize the best local businesses in the weeks to come. Businesses from all over the country will be running in the MojoAwards for the following categories: Best Hair Salon, Best Massage Therapist, Best Locksmith and Best Auto Repair.
Any establishment in these categories has the opportunity to compete, but it is the voters who select which businesses raise to the top of the award list. Currently, competition for Best San Diego Massage Therapist is heating up, while competition for Best Los Angeles Hair Salon is bringing in a lot of votes as well.
Voters continue to make their selections in hundreds of cities across the U.S. including small cities as well as major markets such as Chicago, Los Angeles, Detroit, San Diego and Los Angeles.
In order to select the MojoAwards winners, MojoPages takes into consideration the number of reviews a business has as well as the credibility of the reviewers. An algorithm then determines the "Mojo" score of each business. Businesses with the highest "Mojo" score are voted as winners.
Owners of businesses in these categories have begun campaigning on behalf of their nominations. Strategies to gather votes include campaigning on Facebook, sending out email blasts and installing a "Vote for Us" widget on their websites.
For more information on the MojoAwards, go to http://www.mojopages.com/ and click on the "Award" button. Users are able to select the city and the awards category of interest.
About MojoPages
MojoPages.com is a next generation local search solution which private labels its technology for 100's media websites, such as local newspapers, TV and radio stations. The company's solution includes a directory of over 15 million domestic merchants that are ranked based on their reviews and ratings so that the best businesses rise to the top of search results.