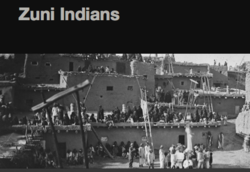 A new website is honoring the traditions and heritage of the Zuni Indian tribe
(PRWEB) September 20, 2012
A new website is honoring the traditions and heritage of the Zuni Indian tribe. ZuniIndian.net launched to provide visitors with new insights into the world of the tribe.
"A lot of people aren't aware of how the tribe influenced modern American culture and there's really some fascinating information out there," said an editor with ZuniIndian.net. "The tribe's artwork and jewelry is a popular commodity even today and has helped drive the tribe's economy for generations."
Visitors will learn about the societal development of the tribe as well as interesting facts about Zuni culture. The tribe still lives in their ancestral homelands in Western New Mexico, where they first entered prior to 2500 BC.
"The first tribespeople to inhabit what we now know as New Mexico hunted big game and later started agriculture," ZuniIndian.net said. "The Puebloan tribes of the Southwest were able to grow corn even in the dry high desert climate by building flat-roof homes that allowed for the collection and storage of rain water."
Ancient settlements were advanced for the period and sprawling villages were built featuring compact multistory houses.
ZuniIndian.net also explores the history of conflict as both Mexican, Spanish and American forces sought to settle on tribal land and the Zuni Indians found themselves in the middle of the controversy.
The tribe has maintained its culture and beliefs through times of unprecedented hardship and played an important role in the shaping of modern America.
To learn more about Zuni Indians and their contributions to society, visit http://www.zuniindian.net.