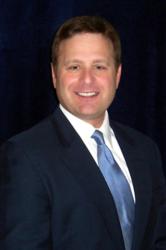 Dallas, TX (PRWEB) September 21, 2012
Each year, the Texas-Israel Chamber of Commerce presents the Bridge Builder Award to an outstanding business innovator who has had a significant impact on the economic development of Texas and Israel. The 2012 recipient, Joe DePinto, president and CEO of 7-Eleven, Inc., exudes the characteristics that this prestigious award represents.
Under the leadership of Mr. DePinto, Texas-based 7-Eleven, Inc. has grown from $13.4 billion in revenues in 2006 to $20.5 billion in 2011, raising the bar for the convenience store industry globally. 7-Eleven's explosive growth and industry leadership has promoted strong ties with Texas-Israel Chamber members who are also significant contributors to the global growth of the convenience store industry such as Alon USA, Delek US and Retalix. These companies are based in Israel but have their US headquarters in Texas.
7-Eleven, Inc. is the operator, franchisor and licensor of 7-Eleven® stores, of which there are more than 47,600 stores worldwide and some 9,400 stores are in North America. Prior to his role as president and CEO of 7-Eleven, Inc., Mr. DePinto was president of GameStop Corporation and held executive positions at PepsiCo, Inc. and Thornton Oil Corporation.
DePinto is a Board Director of 7-Eleven, OfficeMax, Brinker International, The Retail Industry Leaders Association, Business Executives for National Security, SMU's Cox School of Business, Lone Star Big Brothers/Big Sisters, and The Command and General Staff College Foundation. He is a member of the Advisory Councils for Outlook Leadership, The Pro Players Foundation, The Japan-America Society of Dallas/Fort Worth and is a Network of Executive Women Champion.
The Fifth Annual Texas-Israel Bridge Builder Award Dinner will be held on Thursday, Nov. 1, from 6 to 9 p.m. at the Omni Dallas Hotel. David Johnson of KRLD will serve as master of ceremonies and Shelly Stein, CEO of Glazer's Distributors, will introduce Mr. DePinto.
The dinner provides essential funding for the Chamber to be the primary resource for economic development between Texas and Israel. For ticket and sponsorship information, visit http://www.texasisrael.org or contact Megan Smith at msmith(at))texasisrael(dot)org or 214-272-4814.
About Texas-Israel Chamber of Commerce
The Texas-Israel Chamber of Commerce was established in 2007 by business leaders in every major Texas city, The Israel-American Chamber of Commerce, and the Texas Governor's office with the sole mission of being the primary resource for economic development between Texas and Israel. It is a private, not-for-profit business organization. For all media inquiries contact Joshua Johnson at jjohnson(at)texasisrael(dot)org or 214-272-4816.