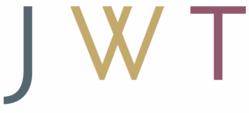 Singapore (PRWEB) September 19, 2012
JWT Asia Pacific shone at the Spikes Festival of Creativity, bringing home two Grand Prix, along with five Gold, four Silver and six Bronze awards from last night's show. The agency was awarded for work in a diverse range of a categories, from print to mobile to outdoor and TV, and a wide range of markets, including China, India, Singapore, Malaysia and Australia, along with shortlists from Korea and Indonesia.
A duo from JWT Manila also won first place in the inaugural Spikes Agency Shootout, which pitted teams of young creatives under the age of 28 in a 24-hour competition to create a print ad for Green Peace.
"I'm incredibly proud of our entire network for bringing home two Grand Prix, and showing so well across so many categories and so many markets," said Michael Maedel, President, JWT Asia Pacific. "Last night's awards show illustrates that our network continues to set the creative bar and consistently delivers top-calibre work for our clients in every country, across the entire region."
JWT Singapore took home a Grand Prix and a Gold in radio with "DJ Prank" for Lux. In this campaign, JWT played a prank a famous DJ on Indonesia's most popular station, hijacking the morning show with countless calls from different people requesting songs for an unforgettable girl named Kareena. The last caller on the show was Kareena, calling to thank all her admirers – and to credit the wave of affection on the power of the Lux Fine Fragrance Elixir bodywash she used in the shower that morning. The DJ and millions of listeners laughed at the joke, which also generated buzz across Indonesia's lively social media scene.
"To win an award for one of JWT oldest clients, Unilever, is great - but to win a grand prix is absolutely amazing," said Tay Guan Hin, JWT's Southeast Asia ECD and the Global ECD for Lux. "The winning work for Lux shows how a brand can reinvent itself and stay relevant in the market place."
JWT Melbourne also earned a Grand Prix in Direct for WiFiction launched a new genre of storytelling at the Melbourne Writer's Festival 2011. More than 65,000 attendees could access short stories – delivered via WiFi at the Festival's hub in Federation Square (Australia's biggest free WiFi hotspot) – on their smart phone or iPad.
"We're humbled this work has been recognized at the highest level," said Richard Muntz, JWT Melbourne's Executive Creative Director. "WiFiction is truly a rare beast: a technology idea with a strong link to the campaign's strategy. It met head-on the client's objective of heightening awareness of the Melbourne Writer's Festival amongst a younger audience."
JWT APAC's medal tally also included three Gold awards in the print and outdoor categories for JWT Shanghai's "Rome/Civilization" campaign, a Gold in film craft for Contract Advertising's humorous TV campaign for Mophy Richards juicer, and two Silvers for JWT Singapore's Rapid Rescue app for the Red Cross.
Rapid Rescue was conceived by a winning team during the Young Spikes competition in 2011. "It's wonderful that this live-saving app has come full circle. It was born at Spikes during a 24 hour competition, and has now come back, a year later, to win two awards. It's a real testament to the insight and energy that young creatives bring to our agency, and our industry," said Maedel.
ABOUT JWT APAC
JWT opened their first offices in Asia Pacific in 1929. JWT APAC, headquartered in Singapore, today has more than 3,000 employees spread across 18 countries.
Not only are we recognized as one of the largest and most experienced agencies in APAC, but also one of the most creative. In 2011, we captured Mainland China's first Cannes Grand Prix Lion and first Grand LIA at the London International Awards. We were also named the number 3 Network Agency of the Year at Spikes Asia. Our long history of firsts continues with Lo Sheung Yan, China Chairman and Northeast Asia ECD, being appointed as Cannes Lions first ever Jury President from China.
In addition to working with JWT's prestigious multinational clients, JWT APAC works with some of Asia's largest brands including Haier, Indosat, Bharti Airtel and Korea Ginseng & Tobacco.
ABOUT JWT
JWT is the world's best-known marketing communications brand. Headquartered in New York, JWT is a true global network with more than 200 offices in over 90 countries employing nearly 10,000 marketing professionals.
JWT consistently ranks among the top agency networks in the world and continues its dominant presence in the industry by staying on the leading edge—from producing the first-ever TV commercial in 1939 to developing award-winning branded content for brands such as Smirnoff, Macy's, Ford and HSBC.
JWT's pioneering spirit enables the agency to forge deep relationships with clients including Bayer, Bloomberg, Cadbury, Diageo, DTC, Ford, HSBC, Johnson & Johnson, Kellogg's, Kimberly-Clark, Kraft, Nestlé, Nokia, Rolex, Royal Caribbean, Schick, Shell, Unilever, Vodafone and many others. JWT's parent company is WPP (NASDAQ: WPPGY).
###