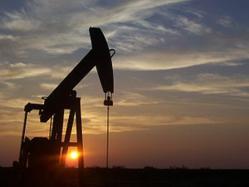 This is virgin territory. The earning potential for our investing partners is unlimited.
Fort Lauderdale, Florida (PRWEB) September 20, 2012
RyHolland Fielder, Inc., operates oil and natural gas wells in the United States. The company has 19 wells in several states, including Texas, Kansas, and Kentucky. RyHolland Fielder, Inc., has recently announced that it has four (4) new wells on the Snyder Seales Ranch, Callahan County, Texas, producing approximately 25 barrels (plus or minus) per day in the initial production (initial production rates may vary).
"These new wells in the Hope Sands have much higher pressures than the Hope Sands wells on the south side of the Synder Seales Ranch. We think this virgin oil and gas accumulation is due to a huge uplifting and structural high on the north side of the Snyder Seales Ranch. We think we have a new oil field," said Mr. Walblay, president and owner of RyHolland Fieder, Inc.
Mr. Walblay is seeking accredited investors for partnership opportunities, while they drill more new oil wells and expand the field.
Benefits of Investing in oil:
The potential for a finite stream of income, and tax advantages. According to the U.S. Department of Energy, the prices of oil are on the rise (U.S. Department of Energy, 2012).
About RyHolland Fielder, Inc.:
RyHolland Fielder, Inc., was formed in 2005, by its President and Founder, Ron Walblay, with the focus on new oil field discoveries. Prior to starting RyHolland Fielder, Mr Walblay launched Larron Energy Corporation. After producing some 30 wells from 1993-2006, he sold the business to a public company, Legacy, for more than $5,000,000. This is only one example of Mr. Walblay demonstrating his tenacity and experience in the competitive oil and gas industry, and the benefits of his wealth of knowledge to the investing partners.
For more information about RyHolland Fielder, Inc., please visit http://www.ryholland.com.