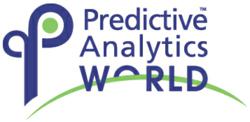 Boston, Ma (PRWEB) September 25, 2012
Discover the latest analytics tools and techniques at Predictive Analytics World in Boston, MA, September 30 – October 4, 2012. Led by industry heavyweights, each social media analytics session focuses on practical, real-world solutions.
Every moment, more and more social media interactions are moving through machine-readable sets. The challenge for social analytics experts is to harness this data effectively – collecting, analyzing and communicating insights across an organization.
The solution is predictive social media analytics, which delivers the most relevant content to each customer. In targeted sessions, conference attendees will learn how to gain dramatic improvements in social media response rates, click rates, buying behavior, retention and overall profit.
Social Analytics Sessions
On Monday, October 1st , Marc Smith, Chief Social Scientist at the Connected Action Consulting Group, will lead a keynote session on Charting Collections of Connections in Social Media. Using NodeXL, a tool that makes analysis of social media networks accessible to most users of Excel, Smith will demonstrate how to map and target social audiences, topics and sub-communities.
Social media analytics specialists will also not want to miss Scott Nicholson's keynote case study on LinkedIn and Accretive Health. In Beyond Big Data: Better Living Through Data Science, Nicholson discusses how the combination of data science and "big data" generate insights that help users make better decisions. Lessons learned from LinkedIn and online advertising, as well as health care analytics, will be outlined and explored.

Register before September 28th for Predictive Analytics World in Boston, MA (September 30 – October 4, 2012) and save up to $200 off the onsite price.
View the full agenda and see all the great sessions available.
About Predictive Analytics World
Predictive Analytics World is the business-focused event for predictive analytics professionals, managers and commercial practitioners. This conference delivers case studies, expertise and resources to achieve bigger wins and broader capabilities.
About Prediction Impact, Inc.
Prediction Impact, Inc. has a network of consultants and partner firms with expertise over a range of disciplines, including predictive analytics, data mining, text mining, system integration, and web site optimization.
About Rising Media, Inc.
Rising Media, Inc. is a global events producer excelling in Internet and technology-related conferences and exhibitions. Rising Media produced events include eMetrics Summit, Conversion Conference, DemandCon, GAUGE, Predictive Analytics World, Text Analytics World, Affiliate Management Days, Building Business Capability, Social Media Economy Days, Web Effectiveness Conference, Search Marketing Expo, SemTech and Social Gaming Summit in the US, Canada, UK, France, Germany, Sweden, Finland and Australia.