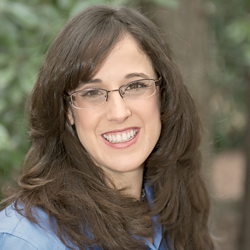 Hamilton, Canada (PRWEB) September 21, 2012
Career Compass Canada, the innovative Hamilton/Burlington outplacement and career counselling office of Career Partners International, has teamed up with internationally-recognized career coach and social media expert Miriam Salpeter to assist its clients in the effective use of social media to find jobs.
Salpeter has appeared on CNN, and had major media outlets including The Wall Street Journal, The New York Times and others quote her advice. In addition to her own blog, she writes for U.S. News & World Report's On Careers column and for AOLJobs.com. Salpeter's books, "Social Networking for Career Success" and "100 Conversations for Career Success," are leading authorities on online career development. CNN named Salpeter to their list of "Top 10 job tweeters you should be following," and Monster.com included her in their "11 for 2011 — Career Experts Who Can Help Your Job Search."
Salpeter says the key to using social media tools to find a job is to demonstrate your expertise to as wide a network as possible. "Savvy job seekers reverse the job search process," she explains. "Using social media properly means ideally the job finds you. The job seeker moves from a 'push' strategy of sending out resumes and interview requests to 'pull,' where employers find candidates who intentionally grow their social media networks." Salpeter notes, "When first starting a social media strategy, candidates should be sure to demonstrate expertise via optimized profiles and begin to build networks of colleagues and potential allies; don't get online and start asking for help finding a job. Job seekers with great online profiles can help control what people find when their names are searched online."
Salpeter's addition to the firm's team is part of a strategic building process that Career Compass Canada CEO, Alexander Lutchin, has embarked upon since taking over the company. "Bringing a world expert like Miriam onto the team aligns with our vision of providing innovative, creative and leading-edge talent management and HR solutions for our clients," Lutchin said. "We want to bring the best coaching talent to our clients and Miriam represents that."
Clients will be able to work one-on-one with Salpeter through a variety of web hookups, including specially-designed webinars. For more information and to arrange interviews, contact Al Lutchin BA, APR, 905-527-0631 or al@careercompasscanada.com.
About Career Compass Canada:
At Career Compass Canada, we focus on coaching candidates in all aspects of a successful job search, through the use of integrated career transition strategies. Helping people land their new role is the "number one priority" and our certified professional consultants are the very best in the business. We believe that personal one-on-one coaching is the way to ensure the best results. Career Compass Canada offers a full range of Strategic People Solutions including: Career Transition, Leadership Development, Executive Coaching and Search. Career Compass Canada is a Career Partners International partner firm. Additional information can be found by visiting http://careercompasscanada.com.
About Career Partners International
Established in 1987, Career Partners International is one of the world's largest and most successful global providers of talent management solutions. Organizations of all sizes and industries turn to Career Partners International to successfully assess, engage, develop and transition talent using the expertise of over 1600 highly experienced professionals in the areas of assessment, executive coaching, leadership development and outplacement. With more than 200 offices in over 40 countries around the world, Career Partners International assures that its clients have local experts in talent development, career management, executive coaching, outplacement and career transition services. Additional information can be found by visiting http://www.cpiworld.com.