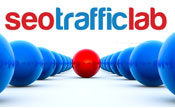 With our background and expertise being in the field of eCommerce SEO and 1 Stop Spas website being built on the Magento eCommerce platform, we knew this would be a good project for the team to work on
(PRWEB UK) 22 September 2012
SEO Traffic Lab are pleased to announce another new signup to their ever growing eCommerce fold of clients, 1 Stop Spas are a Lincolnshire hot tub company that operate on a nationwide scale, supplying and fitting Hot Tubs and Spas. They also provide a comprehensive hot tub repair service and full-fledged servicing and maintenance contracts to give you peace of mind, ensuring your spa is protected from the harsh seasons as well as any expensive unforeseen repair bills.
Recognising that the business was in quite a niche market and a highly competitive field, the Managing Director at 1 Stop Spas was keen for their products and services to become more widespread across the web as well as strengthening their position in the local market. After having heavily invested in their online presence with a Magento based website they began their search for a reputable online marketing agency with regards to search engine optimisation for the business.
Chris Brady for 1 Stop Spas explains the firms decision "We had been hearing so many horror stories about these new algorithm's that Google were bringing out such as Penguin and Panda that we decided it was high time we took some professional advice on how to approach the marketing of our business online. We wanted to work with a local firm and SEO Traffic Lab kept coming up in our searches so we gave them a call. After several meetings and some very thorough proposals we were very impressed with the service and strategy that was on offer."
Head of Technical for SEO Traffic Lab explained how the firm were looking forward to a long and bright future between the two firms.
"With our background and expertise being in the field of eCommerce SEO and 1 Stop Spas website being built on the Magento eCommerce platform, we knew this would be a good project for the team to work on. With our initial full site audit completed and recommendations made for the onsite optimisation already being implemented we know that the firm are going to be a pleasure to work with as they are keen to take actions and move the project forward swiftly."
The project is now well under way and both businesses are looking forward to a productive business relationship as the campaign goes from strength to strength.
SEO Traffic Lab is an SEO company based in Lincolnshire, dedicated to raising the online awareness, visibility and profitability of businesses through the use of new media. The company deliver SEO Services and Online Marketing that bring customers closer to your business, offering a bespoke service for every client covering Search Engine Optimisation, Pay Per Click, Social Media Management & Brand Reputation Management Services.