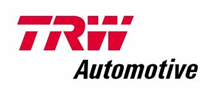 We sought a partner that could provide us with a global solution for the enforcement of information governance policies across all of our records and information.
Geneva, Switzerland (PRWEB) September 24, 2012
RSD, the leading provider of information governance solutions for the enterprise, today announced that TRW Automotive has selected RSD GLASS® as its information governance platform.
"TRW is in the automotive safety systems business – a closely-regulated industry with many regulations impacting how automotive safety is developed. These rules extend to how we manage the business information which drives our company. Because we have operations in many countries, we sought a partner that could provide us with a global solution for the enforcement of information governance policies across all of our records and information. TRW is happy to announce that RSD is that partner," said Sue Gerrity, TRW's Corporate Records Manager. "When it came to selecting vendors, RSD GLASS exceeded our extensive requirements for managing information in our electronic repositories and physical archives across multiple jurisdictions."
Automobile safety systems manufacturing is one of the most heavily regulated industries. The volume of electronic and physical content relating to design, manufacture, distribution, and financing requires complex, structured and cross-referenced file plans. The information can take the form of unstructured documents as well as highly structured data in engineering and design centric applications. Information governance enforces desirable behavior in the creation, use, archiving, and disposition of corporate information. An information governance program addresses regulations over multiple jurisdictions, as well as corporate standards for managing information. It ensures proper retention and disposal of records, ensures data privacy rules are enforced, and supports e-discovery requirements, storage optimization, and metadata management.
RSD GLASS is used to manage global corporate information governance programs for electronic and physical records. Using RSD GLASS, companies create corporate policies that are actively enforced across organizational and jurisdictional boundaries, IT systems, content repositories, and paper archives. Unlike alternative solutions, RSD GLASS manages multi-jurisdictional policies, granularity of governance events, and active policy enforcement – wherever governed content resides – across the potentially decades-long lifecycle.
"As an industry leader, TRW must be able to manage a high volume of information in accordance with the many regulations of the automotive industry. RSD GLASS provides a platform for TRW to establish and validate policies, and then enforce those policies across multiple repositories and physical archives," commented RSD CEO Pierre Van Beneden. "We are truly excited to work with TRW to meet their information governance needs."
About RSD
Founded in 1973 in Geneva, with offices in New York, London, Paris, Boston, Zurich and Madrid, RSD is the leading provider of information governance (IG) solutions for the enterprise. RSD products help companies reduce operating costs and risk exposure through robust information governance programs that span multiple jurisdictions and decades-long lifecycles.
RSD solutions for information governance, output management, and document archiving and retrieval support millions of users worldwide. Our products and services are offered around the globe – both directly and through strategic business partners.
About TRW Automotive
With 2011 sales of $16.2 billion, TRW Automotive ranks among the world's leading automotive suppliers. Headquartered in Livonia, Michigan, USA, the Company, through its subsidiaries, operates in 26 countries and employs over 60,000 people worldwide. TRW Automotive products include integrated vehicle control and driver assist systems, braking systems, steering systems, suspension systems, occupant safety systems (seat belts and airbags), electronics, engine components, fastening systems and aftermarket replacement parts and services. All references to "TRW Automotive", "TRW" or the "Company" in this press release refer to TRW Automotive Holdings Corp. and its subsidiaries, unless otherwise indicated. TRW Automotive news is available on the internet at http://www.trw.com.