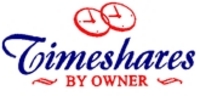 The premiere timeshare resale and rental company in the world announces the availability of properties from Texas to Colorado that are reserved and ready for anxious renters now!
(PRWEB) September 23, 2012
The premiere timeshare resale and rental company in the world announces the availability of properties from Texas to Colorado that are reserved and ready for anxious renters now. As autumn gets into full swing, Timeshares By Owner wants vacationers to know that the getaway that is calling their name is in their inventory of reserved timeshare properties, waiting for them. The southwest is beautiful in the fall, and the inventory at timesharesbyowner.com is ripe with properties that are reserved and ready for that vacation that is calling to everyone.
Now is the chance to book these great vacations in anything from a studio to a three bedroom resort property, some of which can sleep up to ten people or more, for as little as $900 per week.
Woodland lakes, tall pines, and rolling hills are all part of the landscape surrounding Conroe, Texas, a city developing quickly as a center of arts, entertainment, and recreation on the southern edge of Big Thicket National Preserve. Although Conroe is much smaller than the nearby metropolis of Houston, it shares the same appreciation and nurturing spirit towards the arts. Downtown Conroe is a hotbed of arts and entertainment activity, providing everything from the live theater and concerts to fine dining and shopping. The Texas Arts Venue features new art and photography exhibits each month. At the Heritage Museum of Montgomery County, visitors have the chance to learn about the area's lumber and oil industries and view and early 20th-century general store. Three golf courses await visitors interested in honing their game while viewing the area's scenic vistas.
Cake Creek, Arizona has a unique and colorful history, having been settled in the 1870s, but not becoming incorporate as a municipality until 1986. The town, which roughly traces the northern fringes of Phoenix and Scottsdale, has a well-preserved pedigree as an Arizona historical landmark. Today, the ruins of many of the long-abandoned mines offer visitors endless hours of exploration. Much of the city's history is still reflected in the theme of special events and the unique retail shops that dot the streets. Along its quaint main street, visitors can enjoy their days rummaging through quirky old antique and curio parlors, touring the history-rich exhibits at the Cave Creek Museum, dining on authentic southwestern food in one of several cafes and restaurants, or simply taking the splendid view in the shadow of Black Mountain, the town's most notable geologic landmark.
Take advantage of these fantastic opportunities at timesharesbyowner.com or contact the Timeshares By Owner Concierge Service and negotiate that deal directly. Representatives are available to assist renters at 1-888-707-TIME(8463).
The most exciting and entertaining city in the world is Las Vegas, Nevada, and Timeshares By Owner has vacations ready and waiting for interested parties! Nowhere else can you find a city that has all the travel amenities that only a complete resort destination can offer: luxurious casino hotels, fine dining, wonderful live entertainment, and state-of-the-art convention and trade show facilities. Las Vegas is a spectacular city, incomparable to any other. Everything that you would expect from a world-class metropolis, and more, is right there for vacationers travel pleasures. Ensure that time is made available to take in all the great attractions that the city has to offer. Recognized all over the world, their famous Las Vegas Strip is where tourists can enjoy a walk in the warm desert evening or take a stroll downtown and view a dazzling light show that spans the entire street! Visitors can all get a glimpse of amazing, world famous re-creations like erupting volcanoes, the Eiffel Tower, and the Sphinx of Egypt in front of the various casinos and hotels.
Breckenridge, Colorado's quaint main street could be a painting of the mountain resort of any vacationer's dreams. The oldest and largest town in Colorado's famous Summit county started out as a mining town and the locals aren't about to let guests forget that – the 250-plus buildings in the National Historic Register attest to that. Visitors can take one of the 12-block downtown walking tours or check out the Edwin Carter Museum, thought to be the oldest museum in the state. For outdoor pleasure, there's cycling and golf. There are also Jeep tours that take you to area ghost towns. Summit County sports a challenging paved bike trail system, connecting Breckenridge with other nearby towns. Diners will find a mix of cuisine, from seafood to Mexican and Italian to continental, as well as a range of place to stop in for a quick bite or sit and savor several courses.
Book now to ensure that that incredible family vacation is waiting!
These amazing destinations are not the only ones available in their inventory of pre-booked vacation deals. Take action, make no delays. These opportunities are reserved and ready for ambitious renters now. Call Timeshares By Owner at 1-888-707-TIME(8463) and take advantage of the memories just waiting to be made.
ABOUT TIMESHARES BY OWNER®
Timeshare By Owner® has been in business for over 14 years and is dedicated to helping timeshare owner sell or rent their timeshares and to helping vacationers find their perfect vacations! For more information on Advertising Platforms for motivated sellers and renters, contact Timeshares By Owner® at 888.707.TIME(8463), or email us at info(at)timesharesbyowner(dot)com.