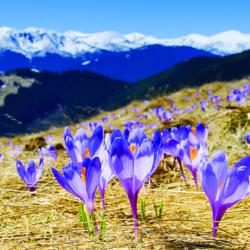 SaffroLean contains ingredients clinically shown to cause weight loss TWO ways.
Glastonbury, CT (PRWEB) September 25, 2012
Participants lost an average of over 28 lbs. in clinical studies, without reported side effects, and without reliance on severely restricted calorie diet.
SaffroLean contains ingredients clinically shown to cause weight loss TWO ways:
Satiereal Saffron Extract will reduce snacking by over 50% plus reduced appetite and nervous eating due to stress, mood, anxiousness, visual & other emotional triggers that contribute to overeating. It works by balancing the "pleasure control center" of the brain, which is the same area affected by eating sweets or fatty foods. Often it is not hunger that creates the desire to eat – it is the brain seeking pleasure from eating. Saffrolean provides the benefits and avoids the calories.
Green Tea (Camelia Sinensis) extract burns more calories naturally, without stimulants. The optimized, special green tea extract used in Saffrolean is the only green tea extract shown to result in weight loss. Not any green tea extract will work. Only SaffroLean's green tea extract can boost metabolic rate and stimulate fat oxidation without increasing the heart rate.
In numerous clinical studies, it has been shown that the Satiereal saffron extract works as a mood enhancer, which in turn balances serotonin and other key neurotransmitters reduces the inclination to overeat that affect many emotional eaters. The double-blind, placebo-controlled clinical trials conducted resulted in the Satiereal group losing significantly more weight than the placebo group and also experiencing a statistically significant decrease in daily snacking and an improved mood and emotional outlook.
In this 2010 study conducted by Biomedical and Global Clinical Solutions, researchers found the results very encouraging for weight loss. The researchers concluded, "The scientific results of the Saffron Extract clinical study were profound, as Satiereal Saffron provided unique advantages over most other tried and tested weight loss products." The study used a statistically significant sample of 60 women, where each participant in the experimental group took 176.5 mg of Satiereal Saffron Extract per day over 8 weeks (the same daily amount provided for in Saffrolean). The researchers tested the participant's change in snacking habits and feelings of satiety, while also looking at overall mood and weight loss, compared to the control group.
Recently, Dr. Oz, a physician famous for his television show and his interest in promoting health and wellbeing, took notice of the ground breaking Satiereal studies. On a recent episode, Dr. Oz not only recommended Satiereal Saffron Extract, but he also demonstrated its effectiveness with two of his guests. This created an instant sensation for the product that is now sustained through the continuous results achieved by dieters using Satiereal and Saffrolean. Dr. Oz doesn't endorse any specific Saffron products including SaffroLean, his comments were specifically directed towards one of the active ingredients contained in SaffroLean only.
After continued use of Satiereal Saffron Extract, users may notice the following:

A noticeable weight loss or decrease in size
A consistent feeling of satiety (feeling fully satisfied, not hungry)
A decrease in sugar and fat cravings
An increased mood and serotonin levels
Satiereal works as an appetite mediator to stop dieters from "emotional eating". A large percentage of overeaters eat not because they are hungry, but because they seek the mood elevating response they get from food, and in particular, sweets and fatty foods. Emotional eating is extremely common among women, and is provoked by stress, everyday anxiousness, or boredom rather than hunger. Those who emotional eat tend to gravitate towards foods high in sugar and fat content that raise the serotonin levels in the brain. Satiereal Saffron Extract takes the place of snacking by balancing serotonin levels, and therefore decreasing the desire to engage in emotional eating. Emotional overeating is a WANT not a NEED based concern.
In contrast with stimulant-based weight loss supplements, those containing Satiereal Saffron Extract target the core reason for overeating, rather than trying to fool the body into not overeating. Remember – the power of the mind is stronger than the power of the body when it comes to eating. Saffron is completely natural and will not cause jitters, an inability to sleep, or a "crash" in the end like many stimulant-based products do.
Satiereal Saffron works by focusing on the root cause of weight gain - the psychological factors that make us eat. Therefore, the Saffron Extract will focus on eliminating the reason why we eat excessively in the first place. This is a more effective and longer lasting benefit and surpasses the methods of burning fat quicker or severely limiting caloric intake. This way the dieter feels better and eats less automatically as a result of the boosted serotonin levels. While stimulant based product rely on the body to tell the brain that it isn't hungry, we know that hunger is not the primary cause of overeating. Saffrolean provides nutrition for the brain to help CONTROL the desire to overeat – MIND OVER MATTER.
SaffroLean, a Satiereal Saffron Extract product created by Satium Health, offers consumers the "90 Day Challenge" for those who wish to take advantage of the benefits of the product. 90 is significant for a variety or reasons: First, clinical trials on the saffron extract and green tea were undertaken for 90 days – the amount of time the FDA recognizes as necessary to confirm significant results. Second, 90 days is the time it requires to change habits – while benefits on mood and snacking may happen in a number of days, it is always prudent to allow enough time for your body to fully adapt to its new status and once that status is in place, a new habit has been created. The 90-day challenge comes with additional access to advice and support guarantees satisfaction with a money back guarantee. As part of the 90 Day Challenge, the dieter takes 2 tablets of SaffroLean daily while consuming a reasonable, balanced and moderate calorie diet. No extreme or fad diets are required. Those who have taken the 90 Day Challenge in the past have experienced steady weight loss, reduced snacking, mood elevation, and a consistent feeling of satiety.
The best way to incorporate Satiereal Saffron into your diet is with a supplement that combines Satiereal and optimized decaffeinated Green Tea extract with added important ingredients. SaffroLean has 7 important ingredients that work synergistically to help users lose weight while promoting emotional wellbeing. The result is a happier, healthier life.
SaffroLean works WITHOUT the use of stimulants, so it is both effective AND safe. SaffroLean helps turn off the food trigger in your brain, and makes your body more efficient at burning calories – two complimentary and synergisit ways to lose weight, in one powerful supplement.
All ingredients used are considered GRAS (Generally Recognized As Safe) by the United States Food and Drug Administration (FDA).
Details about this can be found here: http://www.fda.gov/