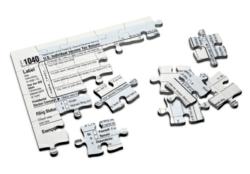 (PRWEB) September 20, 2012
Zane Benefits, which provides businesses with comprehensive and flexible health reimbursement account (HRA) solutions, today announced it has scheduled a free webinar series, including "How Health Care Reform Affects CPAs, Accounting and Tax Professionals" to educate tax advisers on how health reimbursement accounts will work in 2014.
The Affordable Care Act (ACA) requires CPAs, tax advisers and accountants to be experts on the key provisions of health care reform. As a result, tax advisers will now be the "go-to" for all health insurance decisions.
CPAs, accountants and tax advisers should attend this webinar to become experts on the key tax-related provisions of health care reform.
During this 60 minute webinar, attendees will learn:

How the Affordable Care Act affects tax advisers and their clients
How to define the size of a business based on Full-Time Equivalent Employees (FTEs)
Who qualifies for individual health insurance premium tax subsidies in the state exchanges
How the employer and individual tax penalties are calculated
How to assist clients with health insurance decisions in 2013, 2014 and beyond