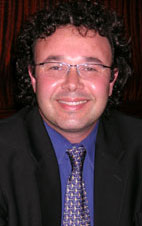 Having the strength and motivation to go through extreme weight loss is something that should be celebrated.
Houston, Texas (PRWEB) September 25, 2012
Dr. Berzin's body contouring solutions for post-weight loss patients are receiving accolades within the medical community for their effectiveness in providing fast and lasting results. Excess skin removal is often necessary for people in this situation, as it poses not only a cosmetic issue, but can also impede participation in healthy post-weight loss activities.
Thousands of people in today's culture suffer from being overweight. Bariatric surgery is a leading procedure in the struggle against obesity, but for those who have successfully managed to lose a significant amount of weight – whether through Bariatric surgery or other means - the issue of loose skin can be a problematic and disheartening after-effect. This is especially true of those who have accomplished major weight loss goals in a relatively short time.
Of the physical and emotional effects of excess skin, Dr. Berzin states that "In addition to making people feel unattractive, excess skin is uncomfortable and can actually physically restrict people from living the lifestyles they envisioned after weight loss." In an effort to assist post-weight loss patients in fully realizing their goals, Dr. Berzin has introduced cosmetic body contouring services specifically engineered to address the unique needs of this group. He adds, "Having the strength and motivation to go through extreme weight loss is something that should be celebrated." The excess skin removal and body contouring services offered by the clinics of Dr. Berzin are designed to help those who have exhibited just that to complete the body transformation process, thereby enabling them to enjoy the new lifestyle of which they have dreamed.
The body contouring process is relatively simple, and the specifics of each procedure are based entirely on individual needs. While cosmetic surgery procedures do require a recovery period to realize full results, these results are immediately noticeable and, with a commitment to a healthy lifestyle, are also usually permanent.
Dr. Berzin is a recognized leader in the field of cosmetic surgical enhancement. His Texas-based clinics are among the most highly accredited in the world. For more information regarding solutions for body contouring after weight loss, visit http://drberzin.com/body-contouring.html.