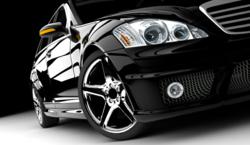 ...it puts the liability on the establishment of an intoxicated customer...
Dallas, TX (PRWEB) September 24, 2012
Dram Shop Laws are the laws designed to hold an establishment liable if they serve alcohol to already intoxicated patrons, or serving minors. There are many lawsuits with Dram Shop Laws at the center of the claims in various states. In Texas the case filed in Harris County was brought against a Texas strip club in August of 2012, case number 201244616 in the 269th court, the case has been Disposed, but this is an example of the suits that can be brought. Most of these cases are brought due to a drunk driving accident, where an innocent person is harmed or killed due to the intoxication of the driver. Preferred Chauffeur is on call 24 hours a day so these bars could call and get the patron home safely so they do not harm anyone by driving while drunk, avoiding this kind of suit.
While Preferred Chauffeur supports these laws, the question is do these laws really deter the drunk driver? These laws are very strict; it puts the liability on the establishment for an intoxicated customer if the customer hurts themselves or someone else after they leave the establishment. Although in Texas, under the Alcoholic Beverage Code which can be found at http://www.statutes.legis.state.tx.us/Docs/AL/htm/AL.106.htm, the patron must be so obviously intoxicated that he presents a danger to himself or others. With the number of accidents in Texas that occur from drunk drivers, one could reasonably wonder if these establishments are serving people to a very intoxicated state, or if they are indeed cutting them off and sending them on their way. So here is the catch 22, when patrons are cut off they usually go home as no other bar would serve them as they would now be held liable, under the same Alcoholic Beverage Code, and now the intoxicated patron is possibly driving home. However, Preferred Chauffeur offers a service where the intoxicated patron does not drive their car. By using this service the establishment would in effect be lowing the chance that someone will get hurt due to the intoxicated patron.
When drunk drivers get behind the wheel of their car they are presenting a danger to themselves and others. Many mixologist and servers insist on cutting a patron off, and will even go so far as taking keys or call a cab, but the establishment should step up its responsibility to ensure that the patron does not drink and drive. Taking away the excuses is a first step. By calling a designated driver, such as Preferred Chauffeur, establishments are more assured that when a person is driven home that person will stay home. Using Preferred Chauffeur the patron and the patron's vehicle arrive together at home with no need to return to the establishment to pick up their car.
Preferred Chauffeur offers services to individuals and establishments to help offset the number of drunk drivers and potential claims. When a person is intoxicated some of the only options are calling a cab which means a taxis home, leaving the vehicle and then retuning later to pick up the vehicle, or risking a public intoxication citation using public transit. Preferred Chauffeur drives the person home in their car, getting their Auto and Body home safely.