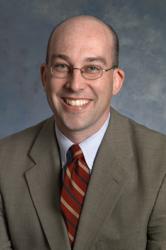 Making an informed decision about whether BYOD is right for your company takes information and careful consideration.
Harrisburg, PA (PRWEB) September 24, 2012
Based on new industry information, Grudi Associates is advising businesses to give careful consideration to all the benefits, risks and other concerns before adopting a Bring Your Own Device (BYOD) to work policy. The telecom and IT firm warns that security issues, unseen expenses and control issues can more than mitigate direct savings.
"It is easy to understand why the BYOD concept would have a lot of appeal to cost-conscious occupants of the C-suite, but there is more to the story than is apparent on the surface," says Walt Grudi, President of Grudi Associates, a leading provider of telecom and IT services in Central PA and beyond. "There are real concerns in a variety of areas from security and indirect costs to ownership and access rights that are making prudent business leaders take a careful look before leaping."
BYOD, which stands for Bring You Own Device to work, allows employees to use their own mobile devices, such as smartphones, tablets, notebooks, etc., to do company business, connect with its networks, access its data and more. Permitting workers to use devices they own can save the company money. However, Grudi Associates is advising businesses to take a second look, based on new industry information.
"There is growing evidence that BYOD is not for everyone," continues Grudi. "And there is an important difference between policies that permit employees to use their devices for work (while still supplying company-owned devices) and policies that require workers to exclusively use their own smartphones, tablets, laptops, etc. We've found that BYOD-only policies, which are more extreme, can be much more difficult to address."
The Pros of BYOD

Potential Cost Saving – employee-owned devices can reduce or even eliminate the company's cost for mobile devices and service plans.
Worker Satisfaction – employees are happier and work more using devices they like.
Employee Productivity – workers who use their own devices tend to work more hours and more productively.
Newer Technology – employees upgrade their devices more often than companies do, making the latest features and capabilities available.
The Cons of BYOD
Security – a big down side to BYOD. Without control of the devices, applications and usage on its network, a company cannot ensure the security of its data and systems. About 1.3 million cellular phones are stolen each year and over half of stolen laptops result in data breaches.
Cost Savings – indirect and hidden costs can exceed savings. The Aberdeen Group found that BYOD costs companies 33% more, on average, than a company-owned policy.
Usage Policies – it is difficult for companies to ensure acceptable usage of devices used for business when they do not own them.
Number Ownership – if an employee leaves, so does his/her phone number.
Data Protection – controlling data that resides on employee-owned devices is nearly impossible. Retrieving and extracting information from devices when an employee leaves can be very difficult.
Compliance – compliance regulations, such as HIPAA, PCI DSS, GLBA, etc., can be much harder to meet.
HR Issues – no access to employees' devices, invoices and calling records makes it more difficult to monitor work activities, policy compliance and other behaviors.
Employee Satisfaction – there is an array of BYOD issues that can negatively impact employee satisfaction.
Grudi says, "Our best advice is that 'If it looks too good to be true, it probably is.' BYOD may be right for some, but the exaggerated cost savings, security concerns, compliance issues and other pitfalls are very real. Making an informed decision takes information and careful consideration. Do your homework or get expert help."
Read Grudi Associates' article: BYOD ASAP? Not So Fast.
Subscribe to Telecom & IT Updates, a monthly bulletin.
Read Grudi Associates' Telecom & IT Blog
About Grudi Associates: Grudi Associates provides a broad range of telecom and IT services that help businesses and organizations connect and communicate more effectively. Through strategic partnerships with national and regional providers, Grudi Associates delivers innovative and cost-saving wireless, data, Internet, local and long distance, telecom management and hosted solutions. By providing its customers with a single point of contact for virtually any need, Grudi Associates delivers innovative solutions and simplified telecommunications.