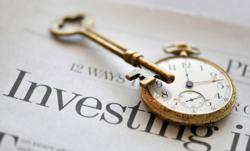 The last housing downturn in Canada was largely due to a significant drop in housing demand. With a high number of immigrants and a relatively faster pace of population increase, housing demand is not expected to go as low as previously predicted
Toronto, Canada (PRWEB) September 23, 2012
CIBC, one of the leading banks in Canada, has recently stated in its report that a rise in immigration level is likely to save the housing market in Canada. One of the senior economists from CIBC pointed out a significant increase in age group 25 to 34. Mr. Marcus Arkan, renowned mortgage and housing expert also agrees with CIBC expert, adding that the aforementioned age group comprises of a huge percentage of homebuyers.
Previously, tighter mortgage policies were largely feared to create a huge dent in housing demand. However, Mr. Arkan is of the opinion that the current immigration policy, which has lifted the immigration levels to a historic high, will play an important role in keeping the situation under control. He said, "The last housing downturn in Canada was largely due to a significant drop in housing demand. With a high number of immigrants and a relatively faster pace of population increase, housing demand is not expected to go as low as previously predicted."
CIBC report also shared some interesting statistics in this aspect. According to the report, the percentage of immigrants who own a home in Canada is greater than that of natives. For immigrants who are here for three or less than three years, 20% of the population owns a home. For those who are here for ten or more than ten years, the percentage is over 70.
Mr. Arkan also pointed out another key reason why immigrants can play a major role in driving the housing market. According to CIBC report, the biggest majority of first time buyers lays under the age group 25 to 34. "Historically, majority of immigrants arrive in Canada in their mid 20s or early 30s and that is why they fall under the category that is the major home-buying demographic," Mr. Arkan added.
In addition to points stated in CIBC's report, Mr. Arkan also said that the cooling pace of prices in the country may also help in saving the market. "Currently, deteriorating affordability is a major problem. While prices are still on the rise, the cooling pace indicates that there will be a drop in the coming years. This might further fuel up the demand."
Analyzing all the statistics presented in CIBC report, Mr. Arkan concluded that Canada's demographic forces will play a positive part in sailing the market in the right direction.
About Syndicate Mortgages Inc.
Syndicate Mortgages Inc. is one of the leading Canadian mortgage brokerage firms. Founded in 2008 in Ontario, the company specializes in residential, commercial and construction financing across Canada. With years of experience and expertise in the mortgage industry, and access to an array of lending institutions across Canada, Syndicate is known for finding the best mortgage rates for their customers. Syndicate has branch locations across Canada. For contact, please use the following details.
Contact Details
Syndicate Mortgages Inc.
http://www.syndicatemortgages.com
Toll Free: (888) 646-1062
Email: info(at)smibroker(dot)com