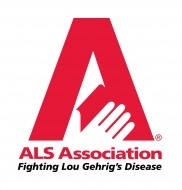 Tacoma, WA (PRWEB) September 26, 2012
The ALS Association Evergreen Chapter is hosting its Tacoma Walk to Defeat ALS® fundraising event to help support local residents living with Lou Gehrig's Disease in Washington on October 6 at Fort Steilacoom Park.
ALS, or amyotrophic lateral sclerosis, is a progressive neurodegenerative muscular disease that affects a person's ability to breathe, eat, move and swallow. An estimated 30,000 Americans may have the disease at any given time, and approximately 5,600 people in the U.S. are diagnosed with ALS each year. ALS can strike anyone; people with the disease usually have a survival rate of two to five years from the time of their diagnoses.
The Evergreen Chapter is one of 36 chapters of The ALS Association that provide free services and support including equipment loans, educational resources, and patient home health visits to families living with ALS.
"The Walk to Defeat ALS® is a national campaign with more than 170 Walks held across the country," said Rebecca Moore, Executive Director of The ALS Association Evergreen Chapter. "It is our biggest annual event to raise funds to sustain our patient care and to support research for much of the following year."
The Tacoma Walk will begin at 10:00 a.m. at Fort Steilacoom Park. Check in starts at 9:00 a.m.
The 2.5 mile Walk is open to the public, and participants are encouraged to register online at web.alsa.org/tacoma and raise funds as an Individual or Family or Corporate Teams. All funds raised are tax deductible and will be donated to The ALS Association Evergreen Chapter to support local care services and research. To learn more, visit http://www.alsa-ec.org or call toll free: 866-STOP ALS (786-7257).
The ALS Association is the only national non-profit organization fighting Lou Gehrig's Disease on every front. By leading the way in global research, providing assistance for people with ALS through a nationwide network of chapters, coordinating multidisciplinary care through certified clinical care centers, and fostering government partnerships, The Association builds hope and enhances quality of life while aggressively searching for new treatments and a cure. For more information about The ALS Association, visit our website at http://www.alsa-ec.org.
###