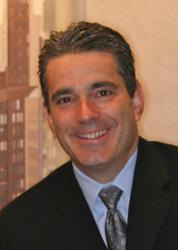 Chicago, IL (PRWEB) September 21, 2012
Drs. David and Michael Marcus of the Marcus Dental Practice urges patients to prevent periodontal disease by brushing and flossing daily. They are aware that some periodontal treatments are both painful and expensive, and these are usually related to the advanced stages of gum disease. Preventative dental care can result in healthier teeth and gums while eliminating the need for many of these procedures. While most patients really do try to follow their dentist's advice to brush at least twice daily and floss regularly, there are a number of people who may not be doing it correctly.
It is important to use a nylon toothbrush that is rated 'soft' and has bristles that are rounded at the ends. The toothbrush is to be placed at a 45 degree angle to the gum line so that the tooth's surface, as well as the gum line, is covered. The toothbrush should be moved gently back and forth to remove plaque and tartar from the tooth. Care should be taken to brush both the outsides and the insides of every tooth.
Flossing is necessary to remove the bacteria that builds up between the teeth and cause gum disease if left alone. When flossing, it is best to use un-waxed dental floss that is about 18 inches long and is wrapped around both middle fingers. About two inches of floss should be inserted between the teeth and the thumbs, then move the floss back and forth both above and below the gum line to scrape away the plaque. This procedure should be repeated between all the teeth.
Preventative dental care is learned from infancy, and parents should begin caring for their children's teeth as soon as the first tooth has erupted. By teaching a child the proper way to brush and floss, parents are equipping that child with healthy habits that can help prevent dental problems throughout their lives. In addition, it is important that everyone visit a dentist for a checkup and cleaning every six months so that gum disease and other issues can be detected, and plaque can be removed. More information can be found at http://www.marcuslaserdentistry.com.
Marcus Dental Practice is a dental office offering patients personalized dental care in implant dentistry for Chicago, Illinois for over 50 years. As a father-son team, David and Michael Marcus strive to continue their dental education and are both members of the American Dental Association. They aim to provide dentistry in all dimensions, as they are part of one percent of dental professionals providing the most recent FDA cleared laser procedure for gum disease and periodontal treatment. To learn more about Marcus Dental Practice and their dental services visit their website at http://www.marcuslaserdentistry.com and call (312) 241-1328.