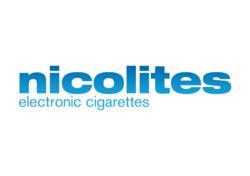 The participants were surveyed on how smoking affects their sleeping patterns
(PRWEB UK) 22 September 2012
The experiment, carried out by researchers from a variety of centres and universities in Germany was conducted using a selection of smokers and non-smokers from the general population. The participants were surveyed on how smoking affects their sleeping patterns, taking into account factors such as the amount of cigarettes smoked a day, exhaled carbon monoxide and blood cotinine (an alkaloid found in tobacco) levels. The subjects were then asked a range of questions such as how long it took them to fall asleep after going to bed. Based on the findings, the study concluded that it was likely that those who smoke tobacco smoke get less sleep, as well as a "lower quality of rest" than those who don't.
Regularly undertaking their own research into new experiments and studies, the team at Nicolites were eager to look into this example further, and Managing Director, Nikhil Nathwani offers his thoughts on the matter.
"Whilst the study arguably cannot draw conclusive findings, due to outside factors such as diet, another element said to affect sleep, the study was particularly thorough in its questioning and it definitely appears to indicate a connection between poor sleep and smoking tobacco cigarettes", explains Nikhil.
Nikhil goes on to explain why the discovery might persuade more people to tap into the benefits of electronic cigarettes.
"Whilst the link between tobacco smoking and illnesses such as lung cancer and heart disease have long been well-documented, new research such as this is beginning to provide people with more and more reasons to make the transition."
Nicolites is now the leading and most widely available brand of electric cigarette in the UK; they have formed business partnerships with many of the largest retailers to bring these wonderful innovations right on to the doorstep of every person in the country. Established in late 2007, Nicolites has grown into a multi-million pound company with international distribution networks and continues to grow at a phenomenal rate.